Biohazard cleaning is a meticulous job with safety being a number 1 priority and honor coming closely after. Biohazard cleanup is an umbrella term that is used for circumstances such as unattended death, self-secession, homicide, hoarder cleanup, sewage/fecal matter, bodily fluid cleanup, and pest infestations. Hiring a certified professional with experience dealing with bloodborne pathogens, regulated waste, and performing work practices in accordance to those set forth by the Institute of Inspection Cleaning and Restoration Certification also known as the IICRC. Hiring an IICRC certified firm such as PuroClean can leave you assured you are in good hands.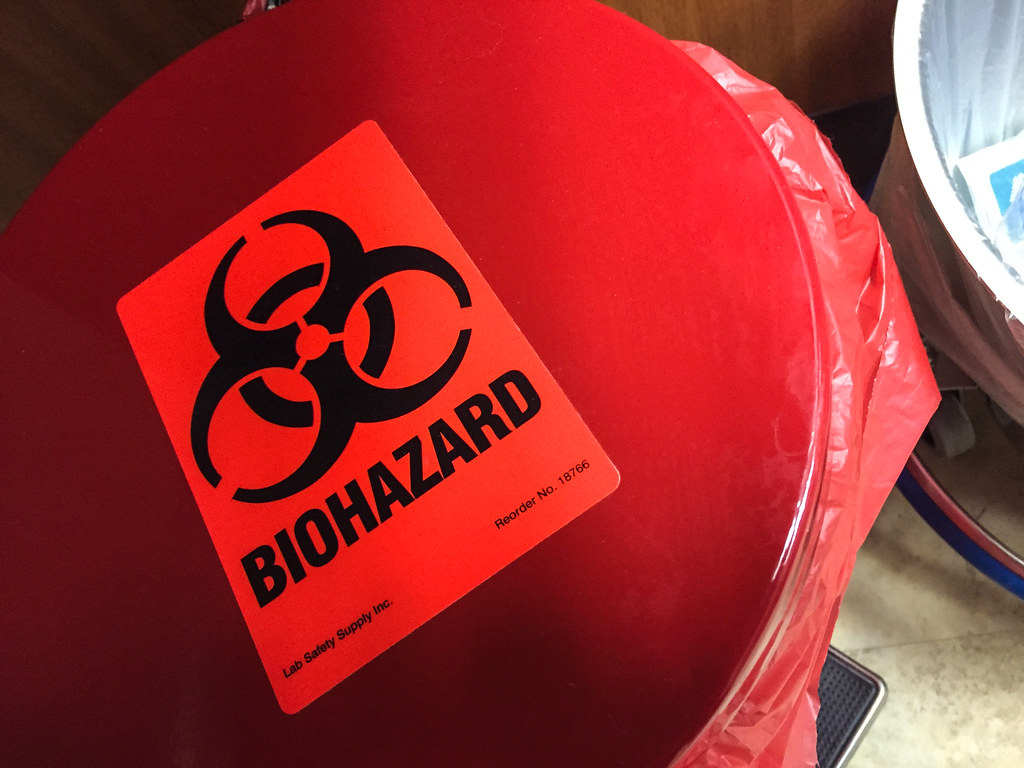 The process of biohazard cleanup:
1. Initial inspection and assessment
The biohazard cleanup professional or a third party industrial hygienist will conduct an initial inspection of the property. This includes a thorough walk through, inspection of all affected areas, a list of furniture/belongings that must be disposed of, and a scope of work will be developed at this time. Typically any porous materials such as textiles, grout, drywall, mattresses, carpet, wood and wood substitutes, and furniture must be disposed of if blood is found on the surface. Any of these porous materials where bodily fluids are found are considered to be regulated waste and must be sent or brought to an incinerator for proper legal disposal. Non-porous materials affected can be salvaged in most cases. If there are bodily fluids found in the grout of a bathroom or kitchen it will typically have to be removed to ensure the subfloor is unaffected. The area can also be tested with an Adenosine Triphosphate Meter also known as an ATP meter to determine the level and extent of contamination. These readings will typically be in the thousands during contamination. According to Hygiena, implementing a monitoring system to validate cleanliness has been shown to increase compliance to cleaning procedures from 40% to 82%.
2. Proper containment and safety protocols
It is important to develop proper containment to avoid cross contamination of unaffected environments. Developing a traffic plan, creating a negative air chamber, and correctly donning and doffing PPE are some ways cross contamination can be avoided. Human error, HVAC, and flies are the most common causes for cross-contamination. Houseflies are vectors of transmission of pathogens, parasites, bacteria, and fungi. If there are strong odors the cleanup company may implement an ozone machine to help combat a smell however you cannot work around or occupy a space with an ozone machine. An alternative, a hydroxyl generating machine, can be safely used during the cleanup process to also help dissipate the smell.
3. The start of cleanup
The first step of the process is to build biohazard waste boxes to either be picked up or transported to an incinerator. Large contents are then handled first and are then removed and placed into the biohazard box. Larger furniture such as couches and mattresses would be disposed of at this time. Oftentimes the textile covers and porous materials will be removed from the furniture and boxed rather than disposing of the entire piece of furniture as regulated waste.
Whatever materials that need to be removed are then demoed and removed from the property at this time. Sanitizing the surfaces occurs after the contents are removed.
4. Post-cleaning disinfecting and verification
After cleaning has been completed it is determined whether there is still odor. If odor is present there is still a source of odor that needs to be cleaned. An electrostatic sprayer is then used to apply disinfectant on all the walls and ceilings and wiped off with a pad. Making your way out of the house until you are out the door. After the surfaces are dry the ATP meter is then used to retest the effectiveness of your cleaning; a goal of under 12 is considered food grade and under 9 RLUs is considered medical grade. If you do not pass additional measures of repeating the process are then used to try again.
5. Report to owner
It is important as a cleaning company to maintain records, reports, and results of the effectiveness of your cleaning and distribute a copy to the owner, an insurance company if it is through insurance, and internally in your company.
It is important to hire a professional biohazard cleanup company to handle your needs and emergencies. Asking for certifications, licenses, etc. can assist you in vetting a company's professionalism. It is unlawful to throw regulated waste into a normal landfill and doing so can expose workers to bloodborne pathogens and other illnesses and lead to large fines. Not properly testing a property to ensure the cleaning of the property is effective can also lead to illnesses being held in the home or business.
By Gianni Cortes
President
PuroClean of New Port Richey