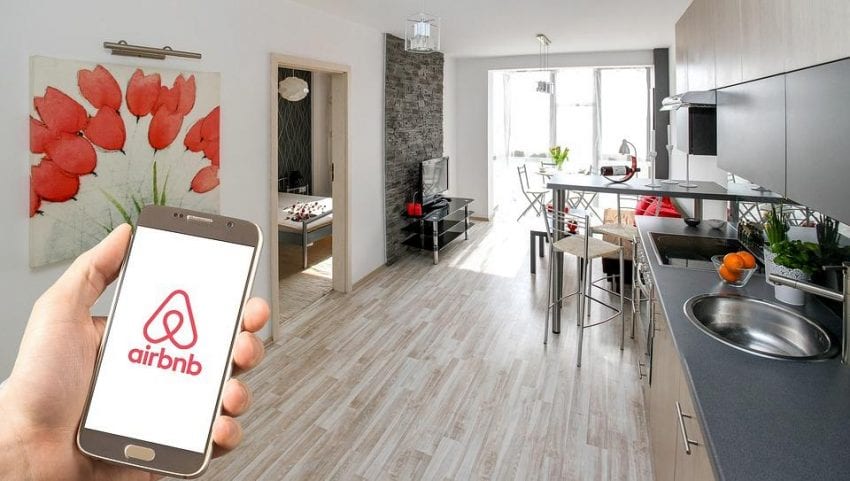 Summer is just around the corner, and with vaccination rates on the rise, more and more states are preparing for an influx of tourists. It's time to get your vacation rental property ready to receive guests. That means making a plan for how to complete turnover cleaning between rentals. Follow our complete guide to vacation rental turnover cleaning to get your property in top shape and never risk poor feedback over cleanliness again.
What is vacation rental cleaning?
While we all like to keep our homes clean and tidy, a vacation rental clean differs in several important ways from a regular household clean. You're cleaning for paying guests, who don't want to be reminded that strangers have slept in their bed or eaten from their plates. A vacation rental cleaning needs to be thorough, efficient, and fast enough to limit downtime between checkout and checkin.
Areas that you might only clean once a week, once a month, or even less frequently at home need to be cleaned between every guest at a vacation rental property. That means changing the beds, washing the linens and towels, wiping down the fridge, microwave, and other appliances, and getting into all the nooks and crannies a regular household clean might overlook. In fact, a vacation rental clean is closer to deep cleaning a property than carrying out regular weekly chores. But don't worry, our comprehensive turnover cleaning checklist will keep you covered! Keep reading to learn more.
What is the fastest way to clean a vacation rental?
Speed is critical when it comes to turnover cleaning. Often there are only a few hours between one group of guests departing and another arriving. Nobody wants to spend the first day of their vacation waiting for the cleaners to finish working! Learning how to effectively clean a property in an hour or two is important for any host, whether you're renting your property privately or through a service such as Airbnb or Vrbo.
The first step is to get organized. Clean from the top down, and from inside-out. This prevents you from spreading dust or dirt in areas you've already cleaned. You should also factor in how long each task will take. For example laundering bed linen will take an hour or two in a washing machine, so make sure you start by stripping the beds and starting a load. The linens can finish washing while you clean the rest of the property.
Cleaning materials for a turnover clean
While each property has its own unique needs, for most you'll need the following equipment:
Handheld brush and dustpan

Long-handled broom

Mop and bucket

Vacuum cleaner

Rubber gloves

Clean bucket

Dusters (handheld and long-handled)

Microfiber cloths

Trash bags
You'll also need the right cleaning solutions. These include:
Disinfectant wipes

All-purpose cleaning solution

Disinfectant cleaner

Toilet cleaner

Window cleaner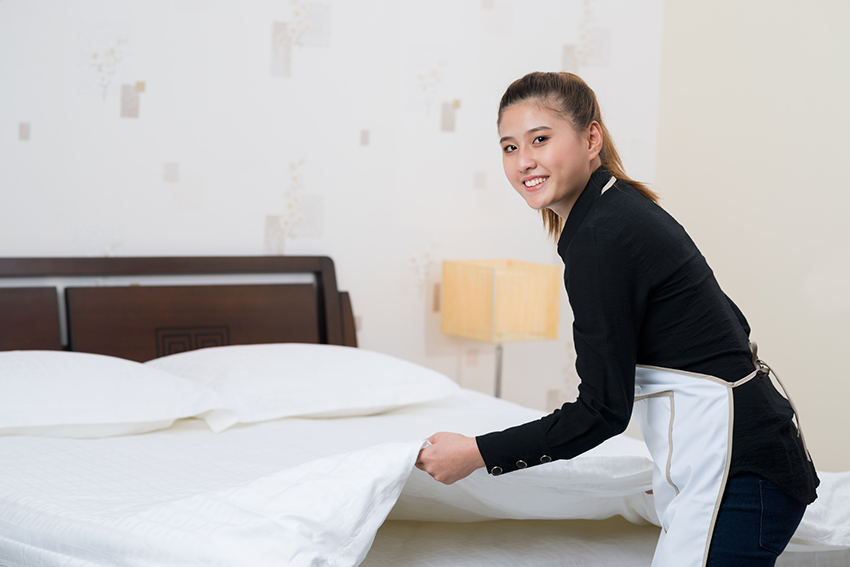 Vacation rental cleaning checklist
| | |
| --- | --- |
| GENERAL AREAS | |
| TASK | CHECK |
| First strip bedding, collect towels, begin laundering | |
| Change linens before vacuuming if using a fresh set, or remake beds and replace towels once dried | |
| Wash windows and glass doors after dusting but before vacuuming or sweeping | |
| Empty trash as you leave each room | |
| Add amenities such as spare toilet paper, toiletries, and welcome gifts to each room when you finish cleaning | |
| BEDROOMS | |
| TASK | CHECK |
| Dust light fixtures and fittings, above doors and curtains | |
| Wipe down window blinds and wall hangings | |
| Dust TV and level surfaces | |
| Use a disinfectant wipe to clean remote controls, light switches, door handles, and other high-touch points | |
| Vacuum or sweep thoroughly, including under furniture | |
| BATHROOM | |
| TASK | CHECK |
| Dust light fixtures and above doors, mirrors, and wall hangings | |
| Discard any empty bottles and boxes | |
| Clean shower walls and floor, including plughole and door tracks | |
| Disinfect levels surfaces | |
| Clean sink, faucets, and plughole | |
| Clean toilet, including the outside of the bowl and under the seat | |
| Disinfect cupboard and door handles | |
| Disinfect the floor | |
| KITCHEN | |
| TASK | CHECK |
| Dust light fixtures, cooker hood, door frames, and cupboards | |
| Wipe down inside cupboards | |
| Clean microwave, fridge, oven, and other appliances | |
| Wash dishes and put away | |
| Clean the sink, including faucets, plughole, and garbage disposal | |
| Mop floor | |
| LIVING AREAS | |
| TASK | CHECK |
| Dust lights, door frames, TV, and wall hangings | |
| Wipe down window blinds, level surfaces, and ornaments | |
| Clean TV remotes, light switches, and door handles | |
| Vacuum furniture and plump cushions | |
| Vacuum or sweep floor, including under tables and sofas | |
Pro Tip: Now you're done cleaning your vacation rental property, why not spring clean your home as well?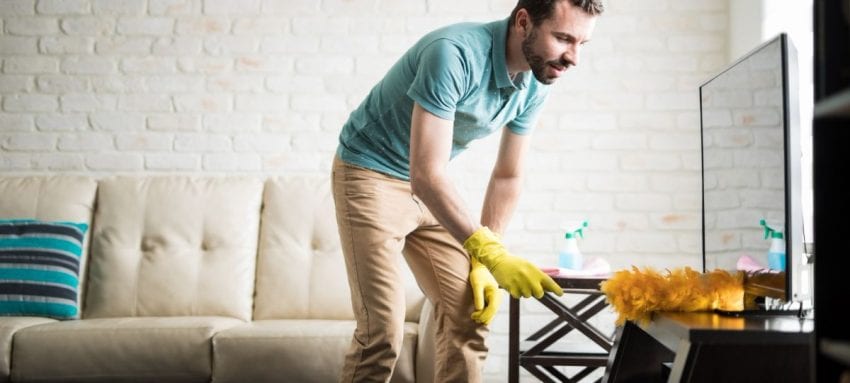 Can I do a vacation property cleaning myself?
Many rental property owners prefer to do their own cleaning in order to save money. It also gives you an opportunity to inspect the property for damage between guests. However before deciding to take on the job yourself, ask a few key questions:
Do I have the time to do a thorough cleaning between guests?

Will I be available during turnover hours to clean the property?

Is the property close enough for me to reasonably visit?

Is my time better spent elsewhere, rather than cleaning?

Do I enjoy cleaning, or will I get bored and start cutting corners?

Is cleaning the rental property something I want to do?
Cleaning a rental property to an appropriate standard isn't something everyone wants to do — and remember, you might have to do it several times a week in peak seasons. If it all sounds like a lot of work, you can always rely on a vacation rental cleaning service instead. These cleaning Pros can prepare a property for your next guests in just an hour or two, freeing up your time and ensuring your guests always leave glowing reviews.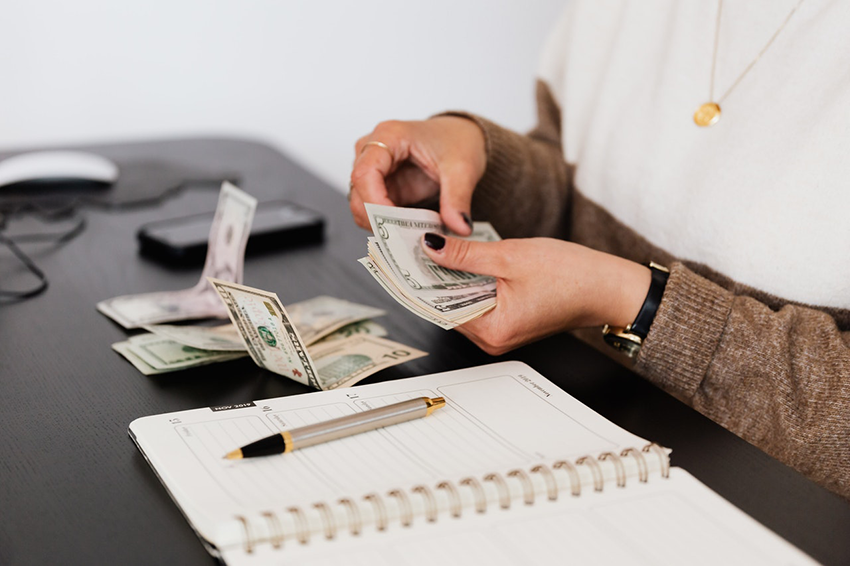 How much does it cost to have a vacation rental cleaned?
The price for a short-term rental cleaning service will depend on a number of factors, including:
Size of the property

Extent of cleaning

Frequency of service

Number of properties

Location of property
If you own several vacation rental properties, you can save money by asking for a group rate for cleaning. You'll save even more if the properties are close together and cleaning all of them can be done by a single crew in the same timeframe.
Calculating an Airbnb cleaning service cost will also depend on location. If your property is in a high cost of living area such as New York City or L.A., expect to pay significantly more than a similar sized property in a different part of the country.
Generally speaking, it will cost a little more for a turnover cleaning than for a regular household clean. That's because your cleaners will need to go above and beyond, cleaning appliances and fixtures that aren't cleaned so regularly in most homes.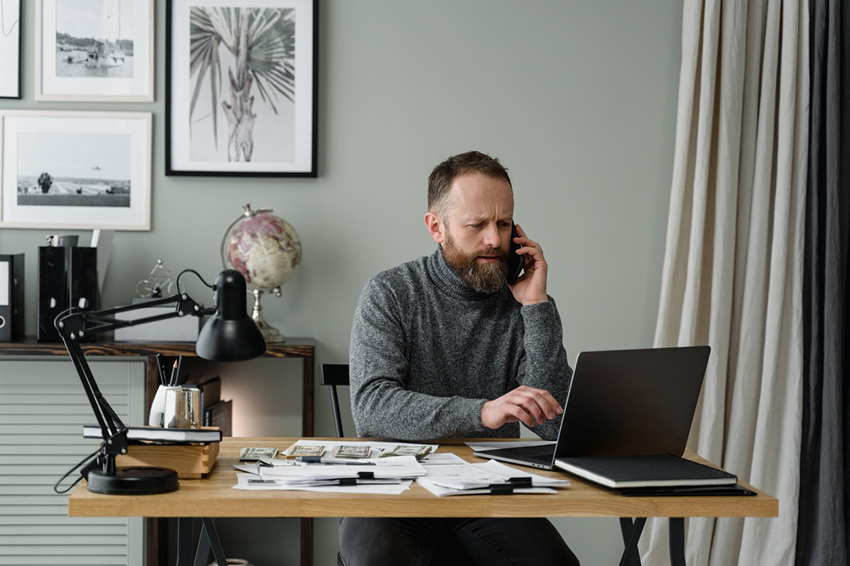 How do I find an Airbnb cleaner?
There are many Airbnb cleaning services available, especially if your property is located in a popular tourist destination. These typically fall into three categories: sole proprietors, small businesses, and commercial enterprises. There are pros and cons to each one, so consider which will be best for your needs.
| | | |
| --- | --- | --- |
| | SMALL CLEANING BUSINESSES | COMMERCIAL CLEANING ENTERPRISES |
| | | Has as many cleaners as you need |
| | | |
| Unlikely to be licensed, insured, or bonded | Usually licensed and insured | Usually licensed, insured, and bonded |
| Uses your cleaning equipment | Has their own standard cleaning equipment | Uses specialist cleaning equipment |
| No/little official training | May have undertaken some training | |
| | Available during normal working hours | Can supply cleaners around the clock |
*Pricing source: Freshbooks
Pro Tip: Looking to start your own cleaning company? Follow our complete guide!
Hiring an independent cleaner is the cheapest option for most landlords, but not necessarily the best. That low vacation rental cleaning price may end up coming with hidden costs. Remember you're cleaning your property for paying guests, and complaints about slow turnovers or subpar cleaning could cost you valuable bookings. Paying more for an established cleaning company usually means a faster service, at a time that suits your needs, and if anything goes wrong, the business is bonded and insured.
Before deciding on a cleaning company, do a quick search for "vacation rental cleaning services near me" and see what services are available in your area. To identify expert short-term rental cleaners, combine your search with common rental services such as Airbnb, TurnoverBnB, Onefinestay, and so on.
More vacation rental companies to try:
Evolve Vacation Rental

Lodgify

Properly

Smartbnb

Guesty

Vacasa
It's worth getting a few quotes from different providers, and asking questions to make sure you find a clean that's affordable, responsive, and will make good any complaints. Check out our house cleaning pricing guide to understand how cleaning prices are calculated.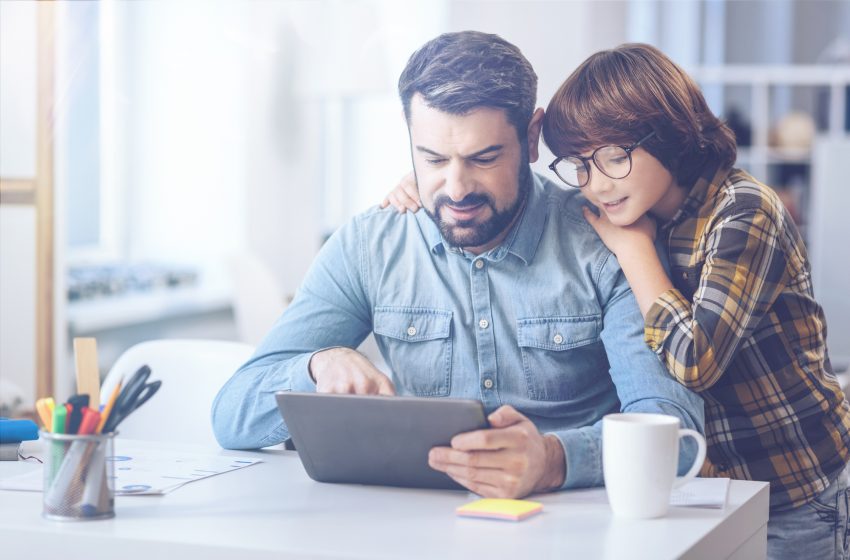 Additional benefits of hiring a vacation rental cleaning company
Hiring a cleaner doesn't just save you time and keep your guests happy, they can also save you money. Experienced vacation property cleaners know to look for damage or missing items, and can report a problem immediately following a guest's departure.
Efficient cleaners can take inventories, monitor the availability of cleaning products or guest amenities, and help you manage your property. They can also clean to a hospitality standard, ensuring your guests get the best treatment while staying in your unique property.
Questions to ask a potential cleaning service
Not sure how to interview a potential cleaner? Here are some important questions to ask:
Are you licensed, bonded, and insured?

Have you cleaned short-term rental properties before?

What notice do you need to be available for cleaning?

Are your short-notice rates different from standard?

Do you have cleaners to cover absences and sickness?

Can you provide additional services or deep cleans on request?
If your property has any specific cleaning requirements, don't forget to mention them when interviewing potential cleaners.
In conclusion
Cleaning a short-term vacation rental property isn't difficult as long as you stay organized (and enjoy cleaning!) but many hosts find it more convenient to hire cleaning Pros. Using a cleaning company can save you time, let you focus on other areas of your business, and ensure your guests always enjoy a superior cleaning service. They can even take inventories and report damages, letting you mitigate your losses while ensuring happy guests and glowing reviews.