How much does professional house cleaning cost?
With a new year looming, what changes will you make to your routine? Did you know that paying for domestic services, such as house cleaning, laundry and ironing, and yard work, actually makes us happier? Buying time is the best way to live a happier, more carefree life, so if you've always wanted to throw away the dusters and let somebody else handle the vacuuming, don't feel guilty. Whatever your reason for wanting to hire a cleaning Pro, at Pro Housekeepers we're happy to help.
One factor that prevents many people from calling in the experts is price. How much does house cleaning cost? You might be surprised to learn it isn't as much as you imagined, and when you consider the value of the time you're saving, hiring a cleaning Pro is a bargain!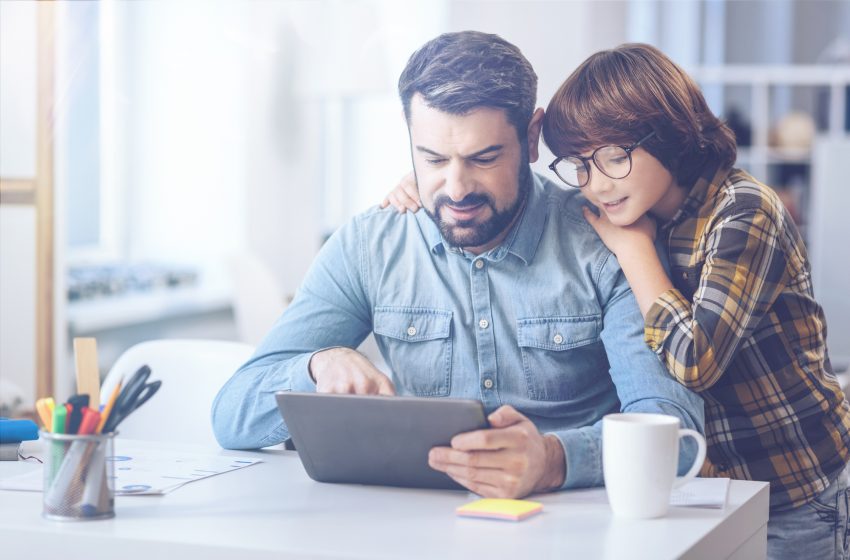 House cleaning pricing guide
| | | |
| --- | --- | --- |
| Quick Guide to House Cleaning Prices | | |
| PROPERTY SIZE | CLEANING TIME | AVERAGE COST |
| Apartment (<1000sqft) | 2-3 hours | $150-$200 |
| 2-bed house (1000-1500sqft) | 2-4 hours | $175-$225 |
| 3-4 bed house (1500-1800sqft) | 3-5 hours | $200-$250 |
| 5 bed house (1800-2250sqft) | 5-7 hours | $275-$325 |
| 6-bed house (2250-3000sqft) | 5-8 hours | $300-$350 |
Many variables factor into the final cost for cleaning your house, including:
If the cleaner is a sole trader or from a large company

How intensively they need to clean

Additional duties, such as making beds, laundry, and cleaning appliances

Repeat orders for cleaning the same property
The typical house cleaning rate is $25-$75 per hour, and it takes about 1.5 hours to clean 1000 square feet. The cheapest cleaning solution is to hire a local independent contractor, however saving on labor can cost you in other ways. Sole traders aren't always insured, meaning if something goes wrong while they're working in your home, you could end up liable.
Another way to save on cleaning costs is to be a repeat customer. One-off and first time cleaning costs are usually higher than maintenance cleaning because they are more intensive. However many cleaning companies will offer a discount to returning clients, meaning you can save as much as 20 percent on your cleaning bill just by using the same service regularly.
Add-on cleaning services
Got other household chores you simply hate? Many cleaning companies will offer additional services for a separate fee, such as changing bedclothes, doing the laundry, deep cleaning appliances, and more. For a small fee, no more nagging your teenager to change his bed, or worrying about whether or not it's time to scrub the oven. Ask to see your cleaning company's house cleaning price list for additional services they offer.
| | |
| --- | --- |
| Typical home cleaning services price list | |
| Cleaning inside fridge | $30-$50 |
| Cleaning inside oven | $40-$60 |
| Cleaning interior windows | $50-$150 (depending on size) |
| Wash a load of laundry | $20-$35 |
| Sweep balcony/patio/garage | $10-$50 (depending on size) |
| Change and make beds | $20-$35 |
| Organizing/decluttering | Hourly rate |
How is the cost of house cleaning calculated?
Once you know the cleaning services you want, it pays to shop around for the best deal. Some cleaning services charge a flat rate per hour, no matter what size property or type of cleaning they are performing. If you have a sleek, modern home with few impediments to cleaning, it will probably pay to find a cleaner who charges a house cleaning rate per hour, rather than by the size of the space. 
For other homes, particularly if you have a lot of ornaments or soft furnishings that make cleaning go slower, finding a company that charges by the square foot will likely be cheaper.
Finally, some cleaners charge a per-room rate. A kitchen might cost $100 and a bathroom $75, while bedrooms and offices are only $50. These rates enable cleaners to charge more or less depending on how labor-intensive the work is. If you live in a 3000sqft home that includes an annex with a second kitchen, it will be more labor-intensive to clean than a 3 or 4 bedroom home of a similar size with only one kitchen.
One-off and deep cleaning costs
Although a routine cleaning service is cheaper per visit, you can save money overall by scheduling cleanings less often. Perhaps you only need a Pro cleaner once every month or two for a deep clean, or want some extra help when you're moving into or out of a rental property. These types of cleaning service are more extensive, and usually cover extras such as washing baseboards, cleaning ceiling fans, and deep cleaning appliances. They can save you a lot of valuable time during a stressful moving period, and increase your chances of getting a full refund on your security deposit.
Common extras included in a move in or out clean include:
Cleaning inside cabinets and drawers

Cleaning fridges, ovens, microwaves, and other appliances

Washing doors and walls
Some additional cleaning tasks that may be available during a move in/out clean for an extra charge include carpet shampooing and waxing floors and woodwork.
Deep cleaning is also easier with extra help. Once or twice a year it's worth pulling out the furniture, washing window blinds, and getting into all those nooks and crannies that are overlooked throughout the year. A thorough clean can help improve the air quality in your home, reduce allergens, and make your home a healthier and happier place to live.
Cleaning services usually included in a deep clean include:
Cleaning ceiling fans and light fixtures

Washing moldings, woodwork, and window sills

Cleaning stoves and drip pans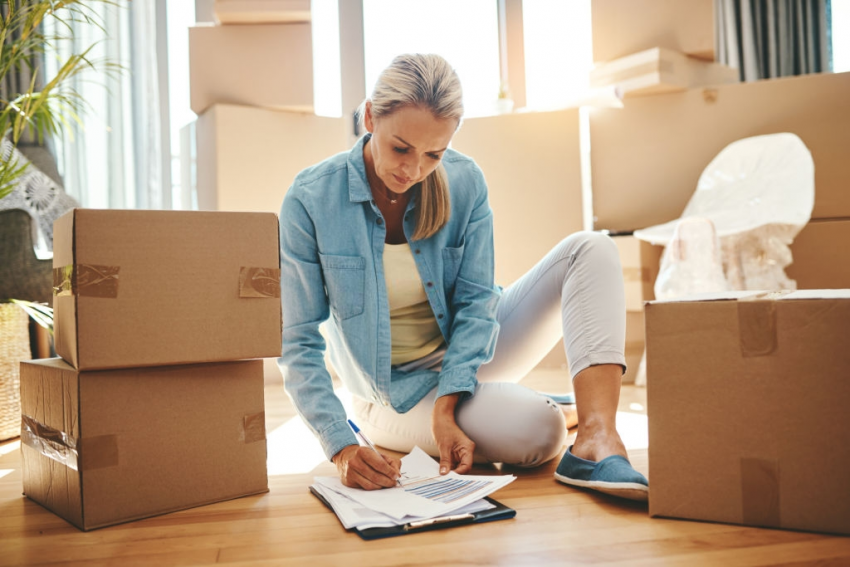 The cost of cleaning a vacant property
The single biggest factor that determines the time it takes to clean a property (and therefore the price of the job) is furnishings. Even a small apartment can take a long time to clean if it is filled with a lot of furniture, ornaments, and knickknacks. A bare property, by comparison, is comparatively easy to clean and sanitize, even if the floorplan is much larger. Therefore if you need to engage a cleaning company to clean a vacant property, always negotiate the job based on the time it will take to clean, not on the size of the area.
House cleaning costs for rental properties
It isn't only domestic properties where house cleaners provide a valuable service. Landlords and Airbnb hosts can also benefit from using a regular cleaning service to keep their properties in top shape. Cleaners not only ensure your property is tidy and habitable for your guests or tenants, they can also keep an eye out for damage and help you stay ahead of repairs.
The good news is if you need a regular cleaner, you can usually strike a deal to save money on each clean, especially if you manage several properties in one street or building that can be cleaned on the same visit. Saving your cleaners from spending extra time traveling results in a saving for them that can be passed on to you. Cleaners also love rental spaces because they tend to be less cluttered and therefore easier — and faster — to clean.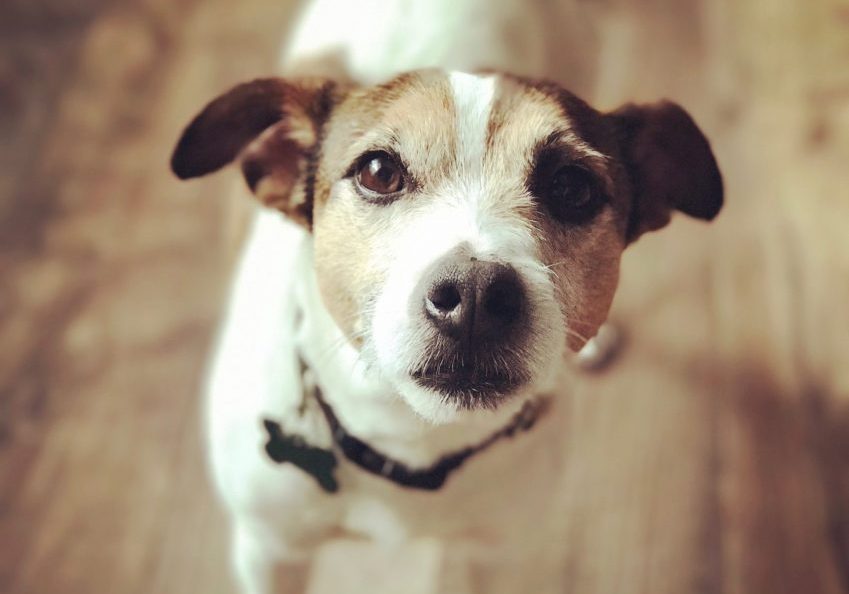 Cleaning costs for homes with pets
As well as the size of your home and the extent of the cleaning you require, another factor that influences the maid service cost for your home is pets. While we all love our furry friends, they do add to a cleaner's work. Shed fur, kitty litter, and muddy pawprints all require additional cleaning, which can slow down the job. As a result, many cleaning companies charge a small premium, usually $25-$50, for homes with pets.
Pro Tip: Learn how to make cleaning easier if you have dogs.
What does it cost for eco-friendly or organic cleaning?
Just because you're considering using a professional cleaning service, doesn't mean you want a home filled with industrial cleaning solutions. While many cleaning Pros know that the best cleaning methods are sometimes the oldest (baking soda and vinegar can perform miracles!) you can usually request that your cleaning company only uses eco-friendly or organic solutions and ingredients. The cost for this service is usually a small additional charge applied to your regular cleaning fee.
How to save money on property cleaning costs
If your heart wants a cleaning service but your wallet isn't convinced, there are steps you can take to reduce your overall cleaning expense. Firstly, consider which cleaning services you really need. Does the thought of vacuuming make your heart sink, but you don't mind deep cleaning the oven? Negotiating which tasks are covered by your cleaning package can help shave a few dollars off the overall bill.
You can even remove whole rooms from your cleaning service schedule. Save your cleaner the horror of your teen's bedroom, or simply focus on the areas of your home where you entertain guests. Deciding to share the burden of cleaning with a professional company that only handles certain areas of the home is a great way to get the cleaning service you want, at a price you're happy to pay.
Buying your own cleaning supplies can save you $5-$10 per cleaning, and more importantly, allows you to control what solutions are used in your home. This is especially important if you have a family member with allergies, young children or pets in the home, or if you want to ensure that you only use eco-friendly or organic cleaning materials.
Finally, keeping up with routine cleaning is the best way to make your cleaner's job go faster and more efficiently. Tidying up clutter and staying on top of the dishes makes it easier for your cleaner to get to work. If they have to spend the first half hour clearing the surfaces they need to clean, it will be reflected in your final bill.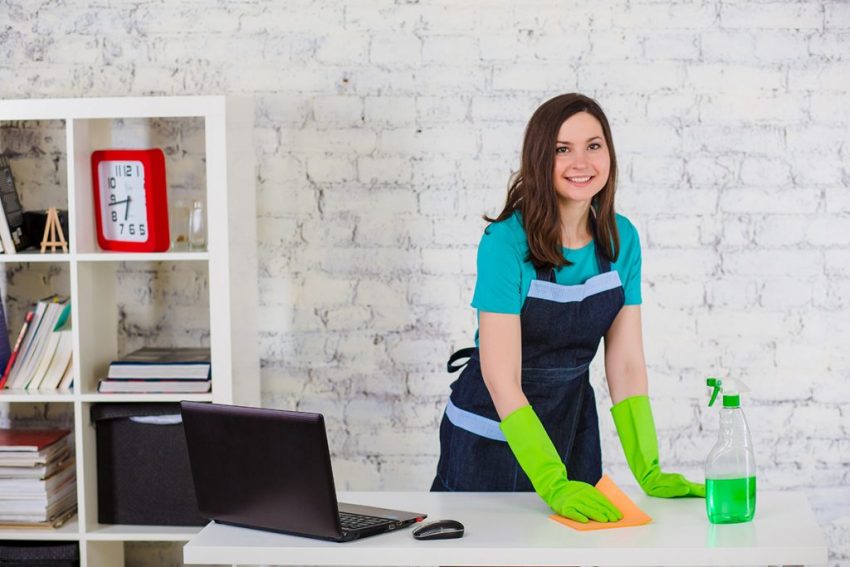 Should you hire a cleaning company or an individual?
It's almost always cheaper per visit to hire an individual person or sole trader rather than an established cleaning company. However there can be hidden costs to cleaning, such as if a cleaner breaks one of your appliances or a valuable possession. Reputable cleaning companies are licensed, bonded, and insured, but that friend of a neighbour who only charges half the rate of a Pro cleaner probably isn't. 
There are other risks to consider as well, not only potential damage to your property. If a cleaner employed in your home slips on a wet floor and is injured, you could end up liable for making them whole. And if your cleaner doesn't pay their taxes, you could find yourself on the hook again as their employer.
While there are many reputable sole traders working as cleaners, it pays to do your due diligence. Always ensure your cleaner is appropriately licensed and insured, and remember if their price seems too good to be true, it probably is.
Cleaning companies may cost a little more per cleaning, but that premium usually brings with it peace of mind. Even so, you should always ask any company working in your home for proof of their license and insurance, and ask if the cleaners they send are employees or subcontractors. Many businesses subcontract labor but you want to know who will be entering your home, if it will be the same people each time (if you order a regular cleaning service), and ensure all contractors are appropriately vetted and insured by the parent company.
| | | |
| --- | --- | --- |
| The Pros and Cons of Cleaning Contractors* | | |
| | Independent Cleaners | Professional Companies |
| Hourly rate | $15-$50 | $30-$75 |
| Rates | Negotiable | Fixed |
| Discounts offered | No | Yes |
| Licensed and Bonded | Rarely | Yes |
| Insured | Rarely | Yes |
| Signed contracts | Rarely | Yes |
| Cancelation fees | No | Yes |
*Note each contractor and company has their own terms, and this information is not accurate for all cleaners
How much to charge for house cleaning
A great way to estimate the cleaning cost for your home is to understand how companies charge the rates they do. This way you can learn what a fair price for house cleaning is, and apply it to your own home. Rather than plucking numbers out of the air and seeing what the market accepts, cleaning rates are usually the result of a careful calculation that includes overhead, taxes, and profit.
The calculation begins with a baseline hourly rate, and the amount of time the cleaning will take. Based on $15/hr, and 1.5 hours for every 1000 square feet, you can roughly estimate the base rate of cleaning your property. For example a 2000 square foot home will take about 3 hours to clean and cost $45 for labor.
To the labor costs, add state and federal payroll taxes. Typically 18 percent is quoted as the average figure for this expense. $45 x 0.18 = $8.10. That brings the cost of the job to $53.10.
Add to this 6 percent for the cost of cleaning supplies ($3.19), plus 50 percent for overheads such as administration and insurance ($28.15). Finally, the company has to make profit usually in the region of 30 percent. That brings the total cost to around $110 plus any applicable sales tax.
Homeowners looking to save costs on cleaning can get cheaper quotes by hiring somebody who is only interested in the hourly rate they'll be paid, but overlooking taxes and overheads can be a big mistake.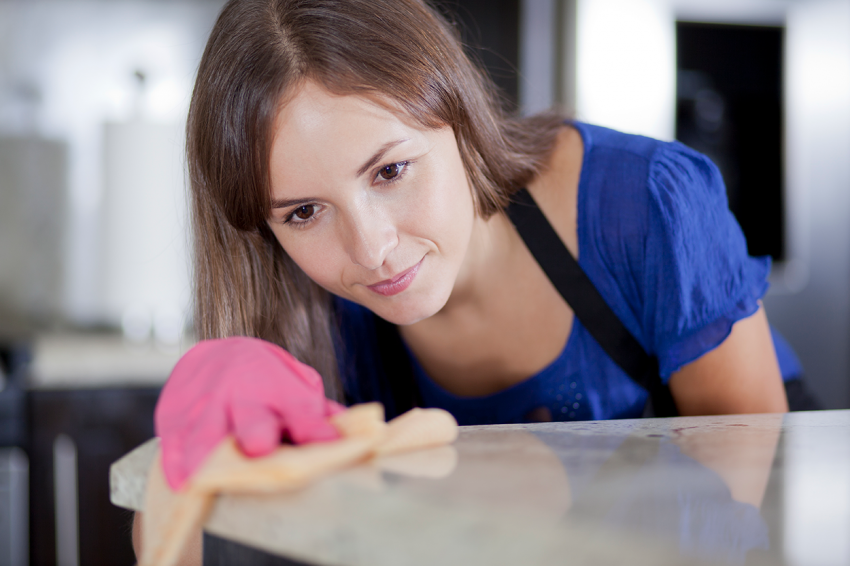 How to hire the most reliable cleaning service
Letting a stranger into your home can be nerve-wracking. How do you know who to trust? What if they snoop through your possessions? Will they do a good job, or will they literally sweep your dirt under the rug?
The good news is, there are many reputable cleaning professionals out there. Your home is their workplace, and their interest in your belongings ends just as soon as they've been dusted and polished.
The first step toward finding a reliable cleaner is to ask for recommendations. Speak to friends and neighbors, or check out online reviews to find cleaning services that others recommend. Then do a quick background check to make sure the cleaner is properly registered and insured, and see how long they have been in business. While all cleaners have to start somewhere, most of the Pros have been around for at least a year or two.
Don't be afraid to interview potential cleaners when they come to your home to quote for the work. Just because you called them, doesn't mean you're bound to employ them if you decide you don't hit it off. A regular cleaner will spend a lot of time in your home, so it's worth finding somebody you're comfortable with.
Once your cleaner begins work, it may take a few visits for you to find a rapport. Some homeowners aren't sure if they should talk to their cleaner or stay out of the room they're cleaning, and it's usual to feel a little awkward the first time a stranger starts picking up after you in your own home. Remember your cleaner is the expert, so ask them if you're not sure what to expect during a cleaning.