For every type of mess and spill, there is a specific cleaning solution. Commercial cleaning deals with non-domestic cleaning needs, but there are all kinds of commercial cleaning services, doing everything from vacuuming offices to handling hazardous waste. Here's everything you need to know about what commercial cleaning really means, and what commercial cleaners actually do.
Commercial vs. residential cleaning services
Residential cleaners work in private homes, vacation rentals, and similar properties. They carry out the typical household cleaning chores we're all familiar with — vacuuming floors, cleaning baths and showers, dusting, and basic sanitizing. A domestic cleaner will leave your house spotless and gleaming.
Commercial cleaners work in business and manufacturing settings to provide cleaning services on a larger scale or deal with the kinds of mess you don't typically find in a domestic home. They are usually experts at cleaning for a particular industry or type of premises, and may be highly qualified in different cleaning standards and methods.
| | | |
| --- | --- | --- |
| TASK | COMMERCIAL CLEANING | RESIDENTIAL CLEANING |
| Picking up clutter | No | Yes |
| Sweeping and vacuuming | Yes | Yes |
| Polishing surfaces | Yes | Yes |
| Sanitizing kitchens and bathrooms | Yes | Yes |
| Cleaning industrial waste | Yes | No |
| Use PPE/hazmat/respirators | Yes | No |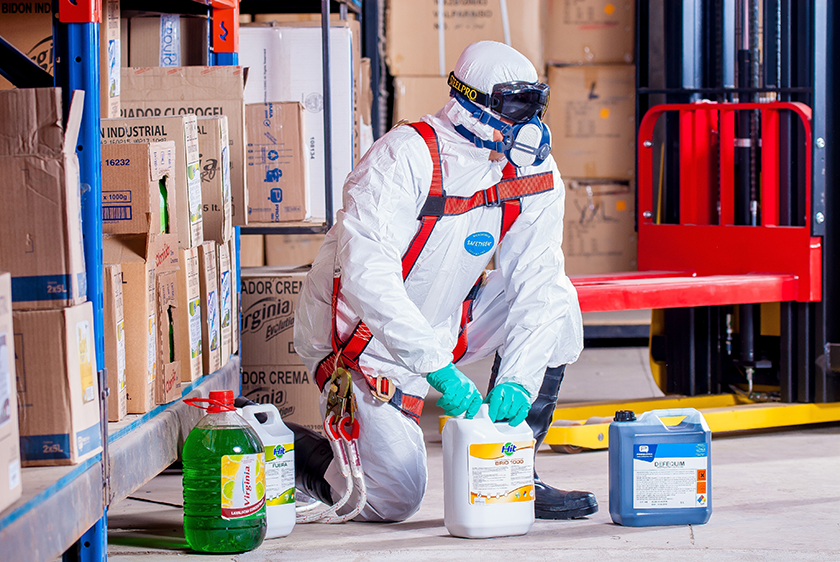 Why specialist cleaners are needed
Many industries need specialist cleaners. These are the most common reasons why:
Hazardous materials can be anything from used needles in a doctor's office to nuclear waste at a power plant. It's important that industries and premises that frequently deal with hazardous materials have their own cleaning and hygiene protocols that are followed by highly trained commercial cleaners. This keeps everybody safe, and ensures the proper disposal of any biohazards or other dangerous substances.
Food processing plants, kitchens, and medical facilities, are just a few commercial settings that are governed by specific hygiene regulations. In order to protect the workers inside those locations, and the general public who enter them or come into contact with their products, it's important these premises are cleaned by specialists who understand the regulations they need to follow. This may include using specific cleaning solutions, or following exacting protocols at all times.
Commercial cleaning sometimes calls for stronger cleaning solutions. Most domestic homes don't use anything stronger than 6 percent bleach, but commercial or industrial cleaners can be much stronger. These cleaners usually require diluting using exacting measurements in order to be safe to use, so training is required to ensure safety at all times.
At home, the largest cleaning appliance you use is probably a vacuum cleaner. This is rarely the case in commercial settings, where floor scrubbers, carpet extractors, steam cleaning systems, and industry-specific tools and equipment are common. These machines are expensive to purchase and repair, so training in how to use them is essential to prevent unintended damage to either the machine or the property being cleaned.
Even businesses that are not regulated by specific cleaning and hygiene standards might still choose to employ commercial cleaners in order to boost their reputation. Working in a clean, fresh environment makes for a more pleasant experience and can keep staff and visitors healthier as well as happier.
Commercial office and business cleaning services
The commercial cleaning most similar to domestic cleaning is that of offices and small businesses. Often these workplaces closely resemble domestic homes in materials and furniture used, meaning the cleaning methods for both are usually the same. An office kitchen is no different from a domestic kitchen, and office carpet might be harder wearing than the carpet you have at home, but it's functionally the same thing.
Commercial office cleaning services include larger cleaning tasks that are performed periodically throughout the year, rather than day to day cleaning. Washing carpets, cleaning and sanitizing workstations and desktops, steam cleaning furniture, and disinfecting kitchens and bathrooms, are common commercial cleaning tasks undertaken in office settings. Offices also hire commercial cleaners following renovations, or before and after moving premises, to minimize disruption to the workplace.
Commercial deep cleaning includes washing down walls, sanitizing high-touch surfaces, carpet shampooing and more.
Commercial building cleaning may involve specialist cleaning measures depending on the building usage.
Commercial floor cleaning uses heavy duty equipment to compensate for the additional wear and tear in public spaces.
Janitorial cleaning services
Many people confuse commercial cleaning and janitorial services. A janitor or caretaker is usually a full-time member of staff who is responsible for the day to day cleaning requirements in a commercial property. A janitor will sweep the floors, collect trash, mop and vacuum on a daily basis, and keep an eye out for any maintenance issues that need to be addressed. While some janitors will also take care of deep cleans, usually this is a separate service.
| | | |
| --- | --- | --- |
| TASK | JANITORIAL | COMMERCIAL CLEANING |
| Sweeping and vacuuming | Yes | No |
| Carpet shampooing | No | Yes |
| Emptying trash | Yes | No |
| Wash walls and windows | No | Yes |
| Property maintenance | Yes | No |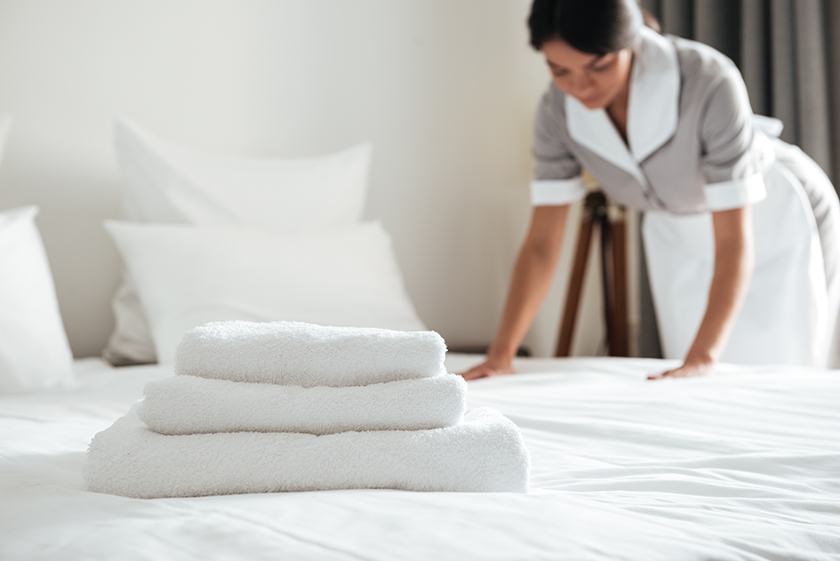 Hospitality industry cleaning
Hospitality refers to businesses that cater to people, including hotels, restaurants, event planning, and even transportation. It's important to always maintain the highest standards of cleanliness and hygiene when offering accommodations to the public, because nobody wants to sleep in a dirty room, or eat food prepared in an unclean kitchen.
It isn't just a matter of good customer service either. There are hundreds of regulations governing the standards for food preparation and lodging. The American Hotel and Lodging Association has also implemented a new series of standards, the Stay Safe cleaning guidelines, to protect guests against COVID-19 and boost customer confidence during the pandemic.
Commercial cleaning in the hospitality industry includes using the appropriate products to ensure food safety, eliminate bugs, and reduce allergens.
Commercial kitchen cleaning involves degreasing surfaces, cleaning under and behind appliances, and disinfecting all food preparation areas.
Commercial restaurant cleaning services also include cleaning and sanitizing guest areas, vacuuming floors, and wiping down counters, walls, and seats.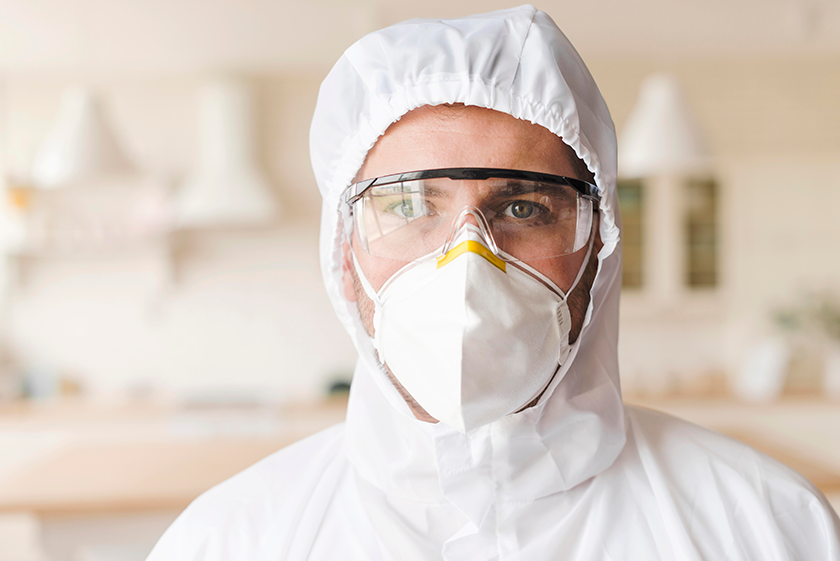 Industrial cleaning services
Sometimes confused with commercial cleaning, industrial cleaning deals specifically with hazardous waste, such as found in processing centers, research labs, and power plants. This type of cleaning requires extensive Personal Protective Equipment (PPE), strict disposal guidelines, and rigorous training on how to handle hazardous materials. Industrial cleaning services are usually industry-specific and only train and employ experts in their particular cleaning requirements.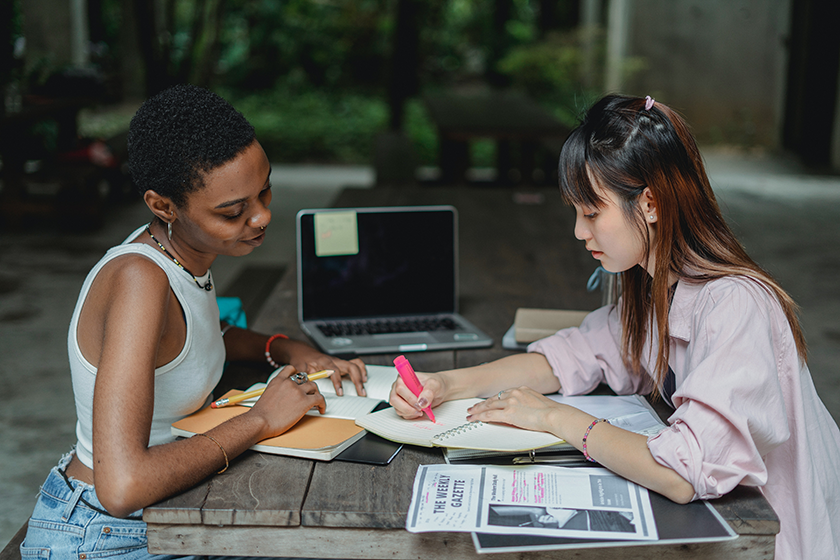 How to start a commercial cleaning services company
Firstly, identify the type of commercial cleaning you want to offer. As we've seen, some industries have training and protocol requirements that have to be followed, and regulations governing what your company can and cannot do. Office cleaning and most hospitality cleaning are the easiest commercial cleaning avenues to enter, but the compensation may be higher for specialist cleaning companies. If you have experience or training in a particular industry, you may have an advantage opening a commercial cleaning business in that field.
Consider buying a franchise
Franchising a business is an appealing way to get started as a commercial cleaner. Often you will be provided with the training and equipment you need, as well as a business name and reputation. Purchasing a franchise is much easier than starting from scratch as an independent cleaner, because you have a larger company at your back, helping with advertising costs, brand recognition, pricing structures, and overseeing the regulations governing your industry.
Before undertaking any work, it pays to have your business in order. That means registering your company, getting a business license, and taking out the appropriate insurance. This will protect you from liabilities down the road.
Anyone with a mop and bucket can call themselves a cleaner, but if you're going to be working in a commercial setting, you need to be sure you understand the regulations governing the work you will be doing. Some industries require cleaning using certain products and solutions (or without using certain products), cleaning to strict, measurable standards, or certifying the results of a deep clean. Some commercial cleaning companies use surface testing or bacteria meters to confirm their cleaning results.
Bidding for work as a new business can be nerve-racking, but commercial cleaners are in high demand, and most businesses are open to hearing a pitch from a new service provider. Make sure you understand the scope of the work required for each industry and location you pitch to, and follow any regulations that may govern the cleaning equipment and solutions you use, the standards you have to follow, and have a plan for disposing of any waste safely and legally.
How to find commercial cleaning services near me
If you're a business looking for a new commercial cleaning service, look for a specialist who deals only or primarily with your industry and type of premises. A hospitality cleaner might give you the best price, but probably won't know how to start cleaning your manufacturing plant, and might even leave you exposed to liability if something goes wrong.
Ask for a client list to confirm that the cleaners you are considering are reputable and have the right experience to meet your needs. Be upfront about what is required, even (especially!) the worst aspects of the job. That way the cleaning service can quote accurately for the work required.
Finally, consider what level of commercial cleaning you need for your business. What tasks are essential, and are there any regulations governing how, or how frequently, those tasks are performed? Factor this compliance into your search. There's no point hiring a company for weekly deep cleans if regulations say your machinery should be cleaned daily.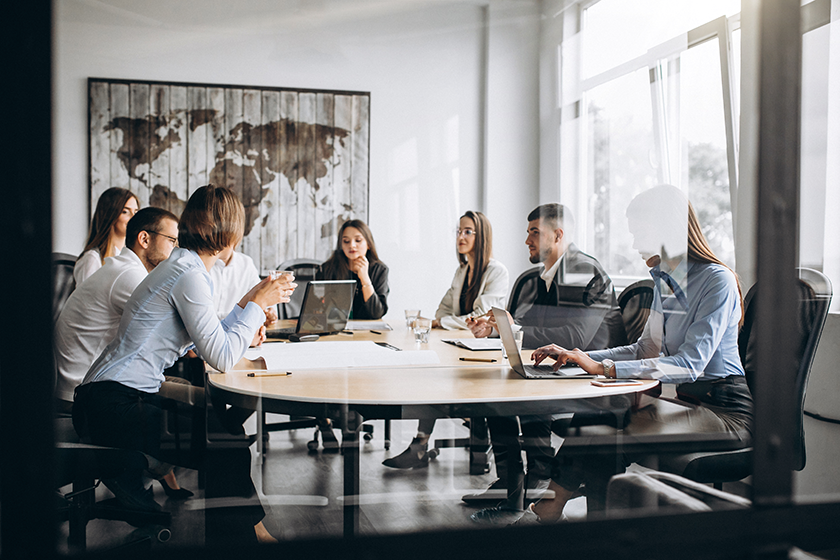 Should I hire a commercial cleaner or keep the work in-house?
Commercial cleaning can be expensive, but a mistake in cleaning your business premises might be even more costly. Each business should weigh the expense of hiring full-time cleaning staff and purchasing the necessary cleaning equipment against the outlay of calling in the pros. For many businesses, that calculation becomes one of complexity (how difficult the premises is to clean) and frequency (how often a commercial cleaning is necessary).
Relatively straightforward cleaning tasks that have to be done on a daily or weekly basis will often be more cost-effective when performed by an in-house team. For example a restaurant usually trains its kitchen employees, or has dedicated cleaners on staff, to clean and sanitize all the surfaces each night. Some businesses also rely on in-house cleaning staff for the opposite reason: either their requirements are too exacting to trust to an outsourced partner, or their machinery and equipment requires specialist knowledge to operate.
Sharing commercial cleaning services is also common. Several businesses located within a single office building might share a communal janitorial service for daily cleaning needs, and only call in professional cleaners for a deep clean once or twice per year. If your business is housed with similar companies, it's worth negotiating a shared commercial cleaning contract in order to cut costs.
Keeping your workplace clean has never been so important. With more and more businesses looking for solutions to safeguard their workforce from COVID-19 and other germs and viruses through cleaning, the demand for commercial cleaning services is on the rise. Consider if outsourcing your commercial cleaning would be a benefit to your business today.