Cleaning is something everyone has to deal with, but few people truly enjoy. For those who do enjoy it, working as a cleaner can be a lucrative way of earning a living. The benefits of cleaning for a living include the freedom to set your own hours and work with clients you like, an opportunity to escape a desk or hard labor job, and plenty of exercise. Cleaners also typically earn more than minimum wage, with excellent cleaners able to set much higher rates once they've built a strong reputation. Whether you're thinking of working as a sole trader, or starting a business employing several cleaners, it's an industry that's always in demand.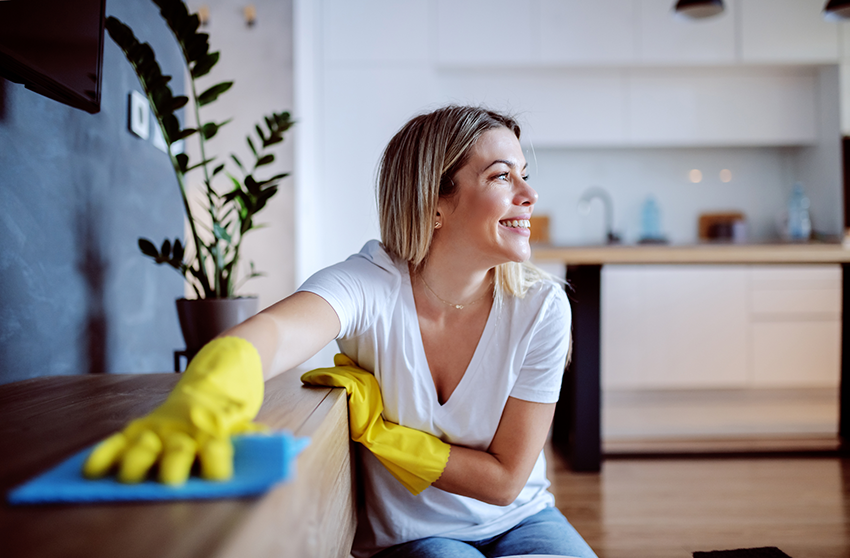 How to start a cleaning business from scratch
Starting any business from nothing is a daunting task. How much do you need to invest? What if something goes wrong? How do you find your first customers and/or employees? At Pro Housekeepers, we're experts in setting up successful cleaning companies, growing them from nothing to become the top-rated cleaning businesses in their areas. In this post we're going to share the benefit of our experience so you can launch your cleaning business and make it a success.
The first thing to consider when founding any business is how big (or small) you want to start. Many cleaners start out as sole traders with a handful of clients, and build up their businesses through hard work until they're able to expand. That doesn't mean you can't set up a larger cleaning enterprise immediately, although you will have more upfront costs to consider. Employee wages, advertising costs, equipment purchases and rentals, and taxes and insurance, all require consideration. Starting a solo cleaning business is cheaper in the beginning, but might be more difficult to scale as the company grows.
Before starting your cleaning business, take a look at the competition. How many cleaners are already in operation in your area? How many commercial and residential properties? Decide in advance what market you intend to target. While cleaning companies often have a combination of residential and commercial clients, specializing may give you an edge over the competition. Some industries require cleaners to use specific solutions or equipment that require training. This adds an upfront cost to starting your business, but allows you to charge a higher price for your services.
Once you have a business idea for your cleaning company, you can take steps toward becoming established. A good place to start is by gaining industry certifications that demonstrate your abilities. The American House Cleaners Association offers certification courses for cleaners. While we all know the basics of cleaning, as a Pro you (or your staff) will be expected to know how to clean a variety of surfaces and stains in the most effective way. Getting certified is a good way of improving your cleaning skills, and building trust with your clients.
Things you need to start a cleaning business
As well as getting certified as a cleaner, it's good business practice to make sure your company starts out on the right foot in other areas. While all a sole trader really needs is a client willing to pay them to clean, it is a good idea to establish your business as a professional outfit right from the start. This can also help save you headaches later when it comes to tax time, or when expanding or changing the structure of your business.
First, your business needs a name. As a sole trader you can work under your own name, but if you ever want to grow your business it pays to give it a name that you can brand. Independent contractors can register under another name with a Doing Business As (DBA) application. Check your local regulations to find out what requirements are necessary to register. Generally a DBA is the cheapest and easiest way to establish a company name, with a small registration fee and the cost of an announcement in a local newspaper.
Choose a business name that is easy to spell and pronounce, is memorable, and isn't too similar to other cleaners already operating in your area. Pay attention to local ordinances as well as federal requirements for naming and registering your business. Even a sole proprietor will need to register a business name if they're not trading as themselves.
Also consider the structure of your business. While setting up as a sole contractor is the fastest and cheapest way of beginning a cleaning business, it can also leave you exposed to legal trouble if something goes wrong. Forming a limited liability company (LLC) can protect your assets in case of a cleaning disaster. It's worth consulting with the SBA or an attorney to get advice on what business structure is best for your company model.
Common types of business structure
Sole proprietor / self-employed — working by yourself, under your own name (e.g. John Smith)

DBA — a sole proprietor doing business under another name (e.g. John Smith trading as Mr. Mop)

Limited Liability Partnership (LLP) — two or more co-owners of the businessLimited Liability Company (LLC) — a small business that protects personal assets from company liabilities 

S-Corp — an independent corporation that allows profits and losses to pass through to the owner's personal income

C-Corp — an independent corporation that is taxed separately to the owner's income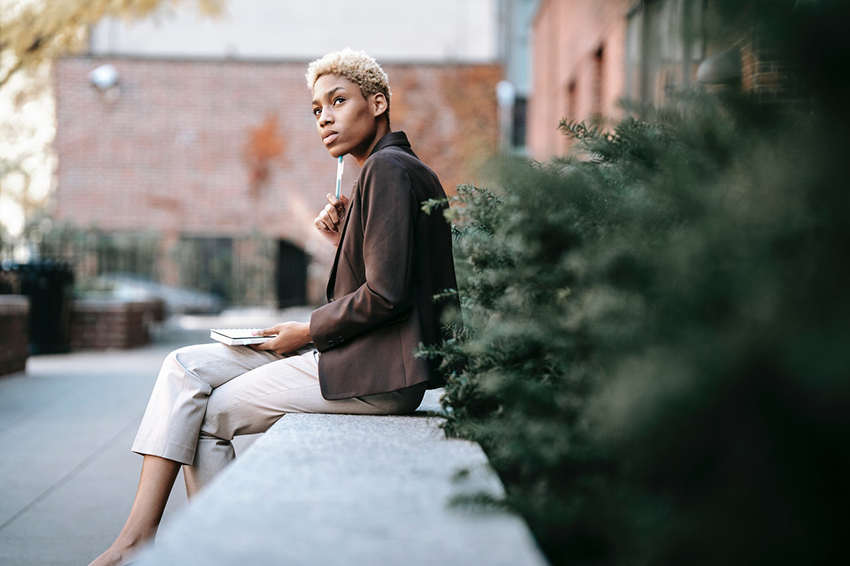 Getting a cleaning business license — Do you need a license to clean houses?
Once you've established your business, you need to become licensed. Any business regulated by a federal agency needs their approval, for example the ATF regulates stores selling alcohol and tobacco. While cleaning businesses generally don't require federal agency approval, if you clean in a niche industry or use restricted cleaning solutions, it's worth making sure. 
Even if you don't need a business license approved by a federal agency, you still need to register your business for income tax purposes. You'll also need a vendor's license in order to calculate and pay sales tax. You can apply for a vendor's license with your city clerk or local administrator.
Before starting your business, speak to your city clerk about all the local ordinances in order to ensure you're fully compliant. Some cities or counties require that cleaning services are bonded, and even if it isn't mandatory, many large businesses won't hire a company that isn't bonded.
Bonding requires you to pay a surety company a sum of money to insure your business against claims from your clients. Unlike standard insurance, the business pays the full amount of the bond upfront and has to reimburse the surety company for any claims that are paid out. As a business owner, being bonded is a way of protecting your clients and shows that you're a reliable, trustworthy company. Some places require that cleaning services be bonded, so make sure to check if you have any such requirement before setting up your business to avoid any large unexpected expenses.
Sole proprietorships generally have a lower barrier to entry than other businesses, but don't assume this means you don't need to be licensed and bonded. Always check with your city clerk or state business office to be sure.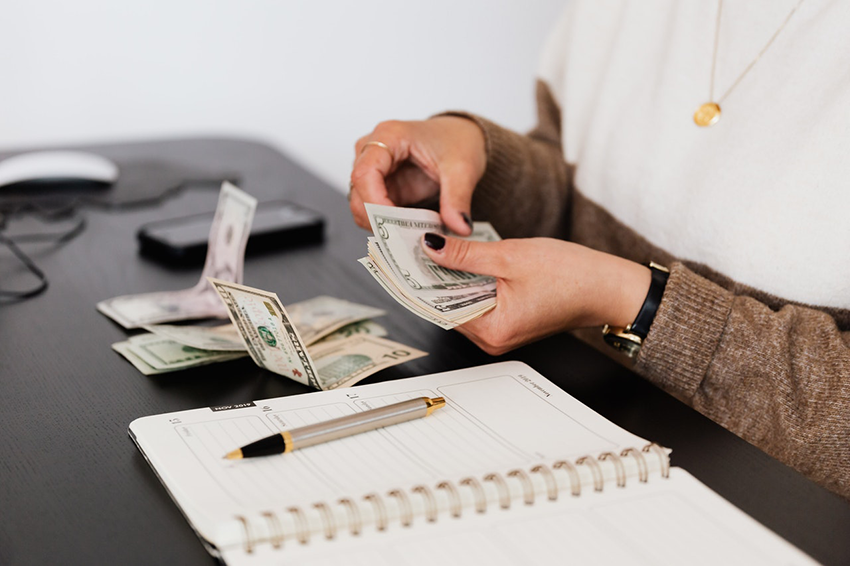 How much money do you need to start a cleaning business?
What entrepreneurs really want to know is how much it will cost to get their cleaning business started. Unfortunately there's no simple answer to that question, although starting a sole proprietorship working as a residential cleaner is significantly cheaper and easier than setting up an LLC with multiple employees working in a niche industrial field.
Even though starting cheap is one of the big advantages to founding a cleaning company, it's worth spending a little extra on insurance, even if it isn't a legal requirement. This is especially true for sole traders, because there's no separation of business and personal liability, meaning if you accidentally drop a family heirloom onto a marble floor, you could be on the hook for thousands of dollars in damages.
Starting a cleaning business checklist
Although each business will have its own expenses and requirements to get started, here's a basic cleaning business starter kit of factors you should consider.
| | |
| --- | --- |
| | What sort of cleaning business do you want to start? |
| | Is there any competition for your niche? |
| | What are the standard rates for your area? |
| | Will you start a business under your own name or a company name? |
| | Register for business/self-employed taxes with the IRS |
| | Register your business with the city or state |
| | |
| | Check local ordinances for other requirements |
| | Get business insurance (and bonding if appropriate) |
| | Consider training and/or certifications |
| | Open a business checking account |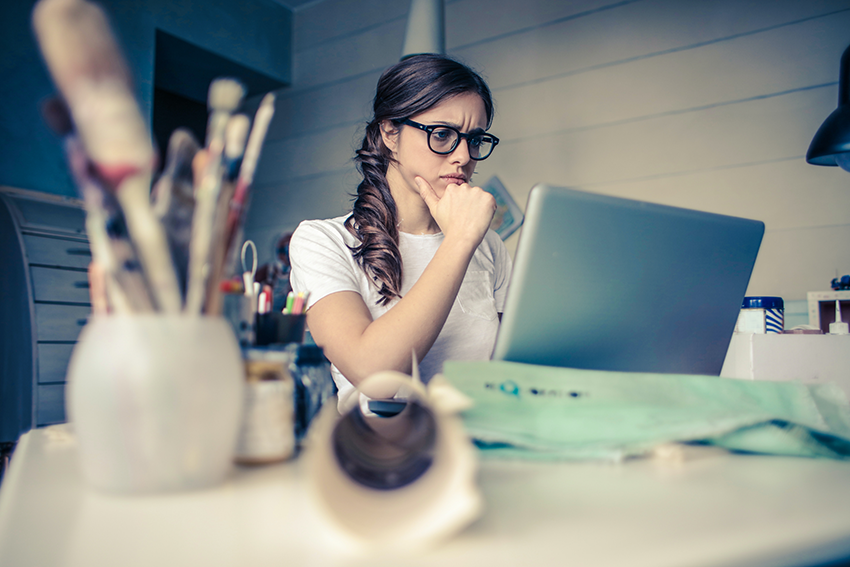 How much to charge when starting a cleaning business
An important factor to consider when starting your business is how much to charge clients. If you're working as a sole proprietor, you might make the mistake of thinking your hourly rate is the only important calculation. However there are more expenses associated with running even the smallest business than just your wages to consider. Your overheads will soon add up, and there are additional taxes to pay if you're self-employed that can quickly reduce your overall profits.
Start your calculation with your hourly rate. According to Freshbooks, the standard rate most cleaners charge is $25-$90 per hour, depending on area and expertise. Check out the local cleaners in your area to see what the competition is charging. Your rate should be competitive, but if you want to price yourself higher than other cleaners, consider the value-added extras you can include in your service to make it worth the additional cost. Including some chores as standard, such as making or changing beds, sweeping external spaces, and washing windows, could give you an edge over companies that tack on additional fees for those services.
Next, consider your tax liabilities. The federal self-employment tax rate is 15.3 percent. This is in addition to other income taxes you may have to pay, and is twice the rate of employee taxes. That means a self-employed cleaner earning $25/hour owes an extra $1.90 per hour in taxes, compared with an employee earning the same hourly rate.
Generally speaking, small business owners should reserve 30 percent of their income to cover taxes. Adding that to the rate you want to take home increases your prices from $25/hour to $32.50/hour. Paying taxes out of your hourly rate instead reduces your profit to $17.50/hour.
Cleaning businesses also have other overheads to consider. There's the cost of bookkeeping and accounting, transportation costs to and from clients' houses, the time spent traveling between jobs, advertising, and the cost of purchasing cleaning materials and equipment. Cleaners rarely work a full eight hours per day in a single property, and you need to account for that extra time in order to make enough profit each day for your business to be viable.
Let's say your hourly rate is $25/hour.  How many hours will each cleaning job take? In order to make that calculation, you need to visit the property. As a general rule, it takes approximately 1.5 hours to clean 1000 square feet. However it's much faster to clean a minimalist apartment than a cluttered home with small children who leave toys and sticky messes wherever they go. Establish your own baseline for how quickly you can clean an area based on the floor plan, and then adjust for variables such as kids, pets, delicate and expensive ornaments that need extra time and care, and additional tasks you might offer such as vent or window cleaning. Your hourly rate multiplied by the number of hours the job will take is your labor cost, and the basis of your overall estimate.
If we assume an estimate of 4 hours to clean a two-story family home at a labor cost of $25/hr, your base rate is $100. Next, add on your taxes. Self-employed individuals will have to pay 15.3 percent tax. Employers have to pay FICA (payroll) taxes at 50 percent of this rate, or 7.65 percent. There are also state and federal taxes to consider. Sole proprietors should withhold 30 percent of their income to cover tax liabilities. Larger businesses share some of the FICA tax burden with their employees, and might only need to withhold 20 percent of their income for taxes.
Adding 30 percent for taxes onto the $100 labor cost brings the total to $130. This will cover labor and taxes, but there are still other expenses to consider. If you supply your own cleaning equipment, materials, or personal protective equipment (gloves, booties, work shoes, eye shields, etc.), these costs should be added to your calculation. For general domestic cleaning, 5 percent overhead is usually sufficient to cover these costs, bringing the running total to $136.50.
If your cleaning business will be working in a niche industry using specialist equipment or solutions, it's advisable to calculate the exact cost of each job, as it could be several factors higher. If you're using $50 worth of cleaning solution for each client, that will eat into your profit and significantly reduce your hourly rate.
Next comes your overheads. These are the everyday costs of running your business. That could include office rent and administrative employees, business licences and fees, advertising fees, website hosting and maintenance, traveling time and more. Any costs your company incurs that are not a direct result of being in a property cleaning also need to be covered by the rate you charge for the work you do.
If you're working from a home office for a couple of hours a week keeping your books in order, your admin costs might be comparatively low. However a large scale cleaning operation with a number of employees could see administrative costs soar as high as 50 percent or more. If we assume administrative costs of 25 percent for this calculation, that brings the cost of a 4-hour cleaning to $170.63.
Finally, add in your markup. This is your business profit and a buffer in case of unexpected costs. A good rate is 33 percent. This means a third of your fee goes toward profit and covering the cost if the estimate was short or another expense runs over. The final cost of cleaning the property over 4 hours comes to $226.94 — a long way away from the $100 hourly rate you started with.
Pro Tip: Check out our ultimate guide to setting your price for house cleaning.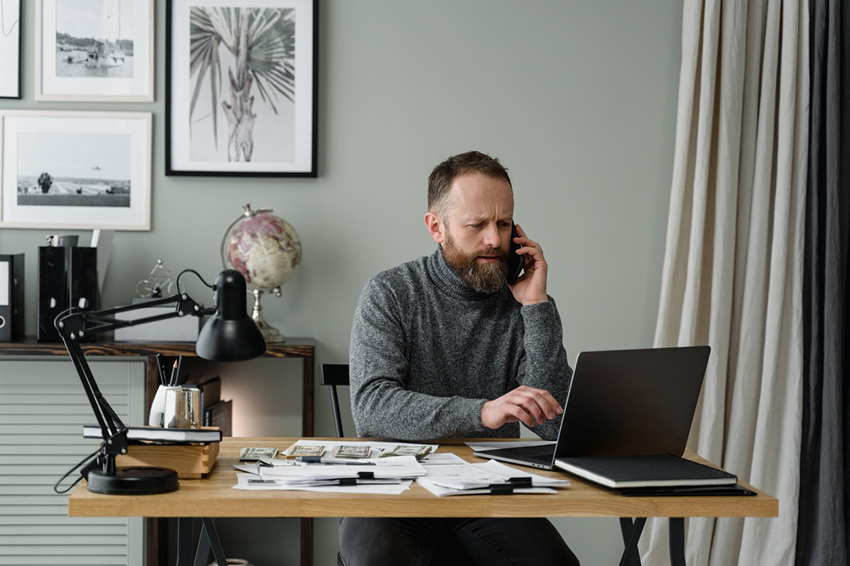 How to pay employees for a cleaning business
As we've just seen, the factors that go into determining the price for your cleaning estimates include far more than simple labor costs. If you intend to start a business with several employees, or expand your sole proprietorship to take on additional staff, you need to consider how you'll handle payroll.
Payroll services take care of distributing wages on your behalf, and usually charge reasonable fees. For a small to medium sized business, expect to pay around $50-$100 per month base fee, plus a per-worker charge of $5-$15. That means for a company with five employees, payroll expenses will cost about $150 per month. That's a price worth paying to ensure your employees' paychecks and earnings calculations are in order. For small additional fees, most payroll services will also provide direct deposits and generate and file tax forms on your behalf.
Even if you only have one employee, it's important to keep your payroll accounting in order and separate from the rest of your income. This not only makes it easier during audits to demonstrate that your business accounts are in order, but helps you understand the impact of wages on your overall profit and loss.
Hiring cleaners to undertake work on behalf of your business may also have an effect on your rates if you intend to take a step back from carrying out the work, as your personal income becomes an overhead rather than a labor charge. The more staff and work you have, the smaller overall percentage of your income your wages become, but a sole proprietor expecting to rely on the profit generated by one or two employees might have to rethink their rates in order to maintain their personal income.
How much does a cleaning business make in a year?
Many entrepreneurs consider starting a cleaning business because cleaning can be incredibly lucrative. However there is no guaranteed income, with some companies scraping to stay afloat while others are highly profitable. So what makes a successful cleaning business? Here are some of the factors that can determine if your business will make it:
Competition — the less competitors in your area or niche, the more clients are available to you

Reputation — new businesses can have a hard time getting off the ground. Work hard to build trust with your clients

Price — the cheapest cleaners might be the busiest, but not the most profitable. Find the right price point for your business to maximize profits

Size — the more employees you have, the greater your chances of earning record profits. However your liabilities also increase, especially if work dries up

Niche — domestic cleaning is the most common cleaning service, but not the most profitable. Consider specialist industries or cleaning techniques to increase your income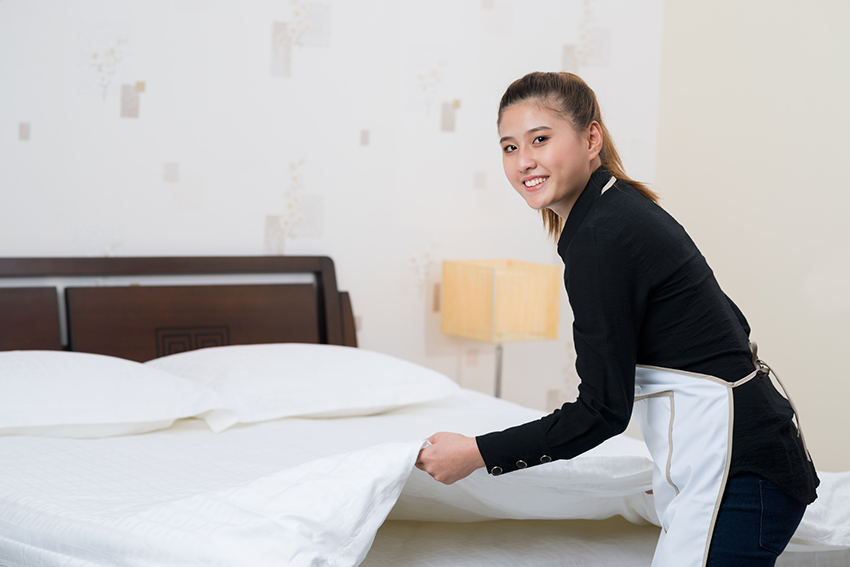 Unique cleaning business ideas
If you want to start a cleaning company that has an edge over the competition, it pays to come up with a Unique Selling Proposition, or USP. Start by considering the businesses in your area. Commercial cleaning could be an option, but so could residential cleaning tailored toward the employees of local companies. For example, if there is a hospital nearby, out of hours cleaning services that cater to medical staff who work shifts could be a good business opportunity. Other ideas include:
Pool cleaning

Appliance cleaning

Electronics cleaning

Boat and RV cleaning

Waste disposal

Air duct and dryer vent cleaning

Graffiti cleaning

Exterior cleaning

Rental property and Airbnb cleaning

Foreclosure cleaning

House showing cleaning

Cemetery headstone cleaning

Eco-friendly cleaning

Pet-friendly cleaning

Mattress and furniture cleaning

HOA cleaning

…and so much more!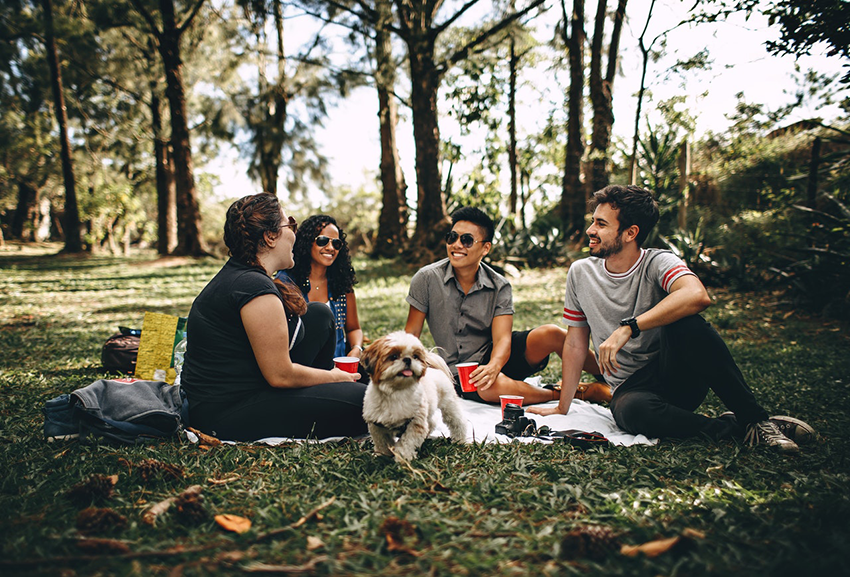 How to get clients for a cleaning business
Once you've decided on your company structure and the type of cleaning you want to do, you need to find clients. This can be the hardest part of starting a cleaning business, because reputation and trust are extremely important, especially when working in residential homes. Getting your first clients (and reviews!) is critical to getting your business off the ground and turning it into a long-term success.
Cleaning your mom's house won't make you a millionaire, but word of mouth recommendations are considered the most trustworthy and produce the best results. Ask the people you know to put the word out to their friends, relatives, and coworkers. You might be surprised how many people will learn about your business and are prepared to trust a recommendation from someone they know.
Cold call local businesses 
If you intend to undertake commercial cleaning, draw up a list of businesses who could benefit from your services. They might already have a regular cleaning company, but you don't have to compete just on price. Offer extra services that other companies charge for in order to make your business more competitive. And don't overlook commercial opportunities for domestic cleaning — search for property management companies, realtors, Airbnb hosts, and more to win bulk contracts cleaning domestic properties.
Set up business pages on Facebook and Yelp, start a Google My Business profile, and build an inexpensive website using SquareSpace or WordPress. Domain registration costs as little as $10, and you can buy cheap hosting for less than $5 per month. Having a web presence makes your business easier for potential clients to find, and makes your company seem more reputable — even if it's only you and a mop!
Once you've landed your first customers, ask them to review your business. Online reviews provide what is known as "social proof." People are more likely to trust a service if others say it is trustworthy, so the more reviews you can get, the better your business will do.
Join an online marketplace
There are plenty of home service websites available where you can promote your cleaning business and get clients. Thumbtack and Handy are two specialized marketplaces where homeowners can request quotes from local businesses. While the competition is higher in online marketplaces, and prices for services are usually lower, they're a good place to start looking for clients and building your reputation.
It might be old-fashioned, but sending out flyers in the mail still works. Sites such as Vistaprint offer low-cost printing, and advertising materials are deductible business expenses come tax time. This is a great way of targeting neighborhoods where you'd prefer to work, limiting your travel time and making your business more effective to run.
Advertise in local papers and businesses
If your area has a local paper, or businesses have notice boards where you can promote your company, remember to take advantage. Many people rely on classified ads to find nearby service providers.
The best way to keep your business in the black is to encourage repeat customers. It's far easier to convert a one-time client into a monthly or weekly customer than it is to find a brand new client every time. Offer discounts for repeat services and consider selling packages of 10 or 15 cleanings in order to secure returning customers.
Final thoughts
Cleaning is an industry that's always in demand. Many people would love to stop cleaning, even knowing a clean home is a healthy and happy home, meaning there's no shortage of potential clients for your business, wherever you're located. Starting a cleaning business can be as simple as picking up a mop, but to do it right you should put some extra time into setting up properly. Not only will this cover you against unexpected taxes or liabilities, but it's the best way to ensure that your cleaning business is profitable for years to come.