It's that time of year again! Friends and families around the world are gathering to celebrate the holidays and relax together. But the holidays can be stressful if you're the host. How do you deep clean for the holidays?
Fortunately, our cleaning Pros can help. Here are their top holiday cleaning tips to help you get your Christmas cleaning done in no time, so you've got more time to spend with the ones you love. Happy holidays, from Pro Housekeepers!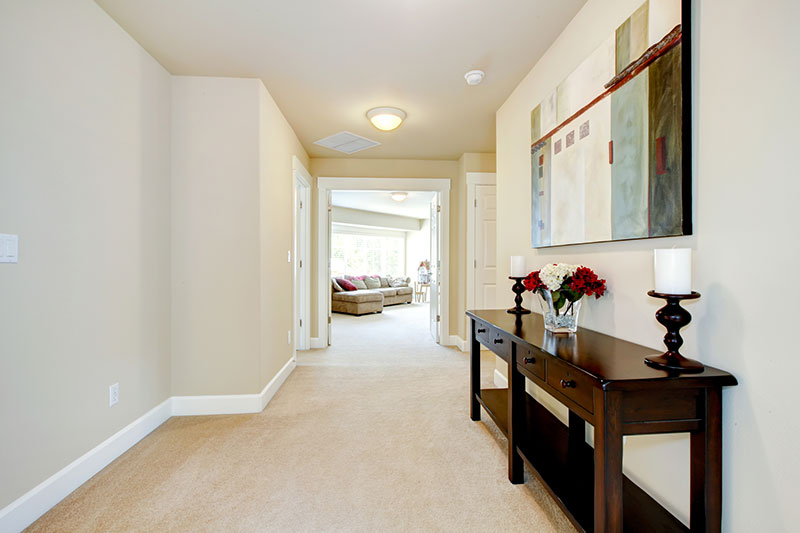 How do I start Christmas cleaning?
The easiest way to prepare for holiday house cleaning is to begin early. There's nothing worse than stressing out on Christmas Eve because the vacuuming isn't done or clothes still need to be put away. Make life easier by creating a holiday cleaning checklist and work through it in the days and weeks before your guests come to call.
Below, you'll find our handy guide to holiday cleaning to help you stay on track.
What should I clean before the holidays?
When cleaning for the holidays, there are a couple of things to keep in mind. You want your house to be fresh and welcoming, but some areas can get overlooked. Don't forget to pay attention to the entryways your guests will use — halls or mudrooms often get forgotten when preparing for guests, but they're the first place your visitors will see.
At the holidays, we often cook more than usual, and that might mean your kitchen needs some extra attention too. Wipe down the cupboards, clean your main appliances, and consider taking out the cookware you intend to use in advance of the big day.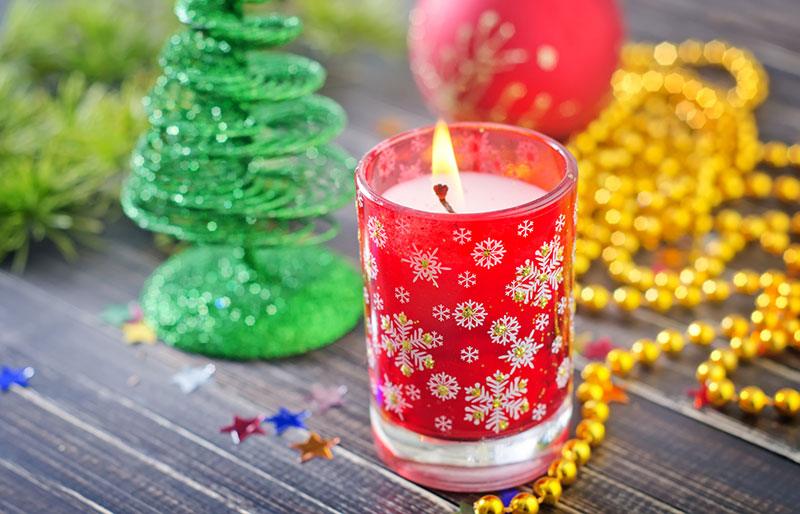 Should I use Christmas-scented products?
This time of year, it's impossible to move at the grocery store without spotting holiday-scented products. They can add a festive atmosphere to any home! Some of the most popular scents include pine, cinnamon, orange, peppermint, and clove.
However, be cautious if you have furry friends, especially cats. Lots of these scents come from essential oils, and they can be toxic to felines. Strong scents can also be overpowering to many animals, as their noses are much more sensitive than ours.
To keep your pets safe, look for candles that use natural wax such as beeswax or vegetable-based wax, and avoid the worst offenders of essential oils. These are cinnamon, citrus, wintergreen, and pine.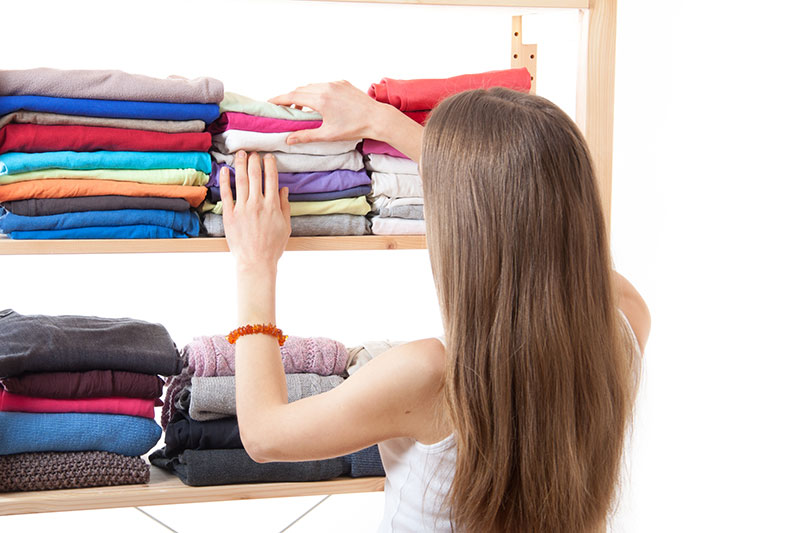 Holiday cleaning schedule

2 weeks before

Tidy up — it's easier to clean a home that's neat and orderly

Guest bedrooms — clean and prepare, including changing beds

Kitchen — deep-clean major appliances and wipe down cupboards

1 week before

Kids' bedrooms — declutter and make space for downtime

Master bedroom — you'll need a sanctuary so make it cozy!

3 days before

Hallways, entries, mudroom — clean and organize

Guest bathrooms — clean, stock, and change towels

Day before

Dining room — clean room and set the table

Master bathroom — clean, stock, and change towels

Final cleaning — vacuum and dust level surfaces
It's always easier to clean a home that's already tidy, so before you break out the vacuum, walk around your home and put away anything that's out of place. In the weeks before the holidays, keeping on top of clutter will make it easier to keep your home guest-ready at all times.
If you're expecting guests to stay overnight, you can always prepare guest bedrooms ahead of time. Change the bedding, dust level surfaces, and vacuum the room. Then all you'll have to do before they arrive is give the room a quick wipe-down to deal with any dust that settled over the previous weeks.
Catering the holidays brings its own headaches, but your kitchen doesn't have to be one! A couple of weeks before your guests arrive, take the time to clean and wipe down your appliances. Not only will they look better, but they'll work better too. A clean oven heats more efficiently, makes food taste better, and is better for your health. 
The kids are about to have an amazing time, but that can lead to an amazing amount of mess! A week before the big day, declutter their bedrooms to make way for new toys and give them a space to play quietly and decompress. Even older kids will appreciate the chance to unwind in their own space for a while.
It's not just the kids that need the occasional break. Hosting guests over the holidays can be stressful, so make your bedroom a sanctuary. Vacuum, dust, change the linens, and give yourself a place to relax and unwind each evening.
The hall, entry, or mudroom is the first place your guests will see when they come into your home, but it's often overlooked during a holiday cleaning session. A few days before guests arrive, vacuum, dust, wipe down the walls, and make sure visitors feel welcome the moment they step inside.
Make sure you don't run out of TP by stocking up your guest bathrooms several days in advance. Change the towels, sweep the floors, and clean the toilet and sink.
On the big day, you don't want to spend all your time cleaning. The day before, take the time to clean the dining room and set the table so all you have to do is eat.
One of the last places to clean before guests arrive is the master bathroom. Make plenty of clean towels available, ensure the cupboards are stocked, and give everything a thorough cleaning.
With everything almost ready for the holidays, do one final pass the night before. Pick up any clutter, dust level surfaces, and vacuum the floors. In preparation for Christmas morning, consider setting up a trash station to collect all the wrapping paper and other detritus. An old cardboard box, or just a trash bag placed in a nearby spot, can keep things under control and stop your hard work from going to waste.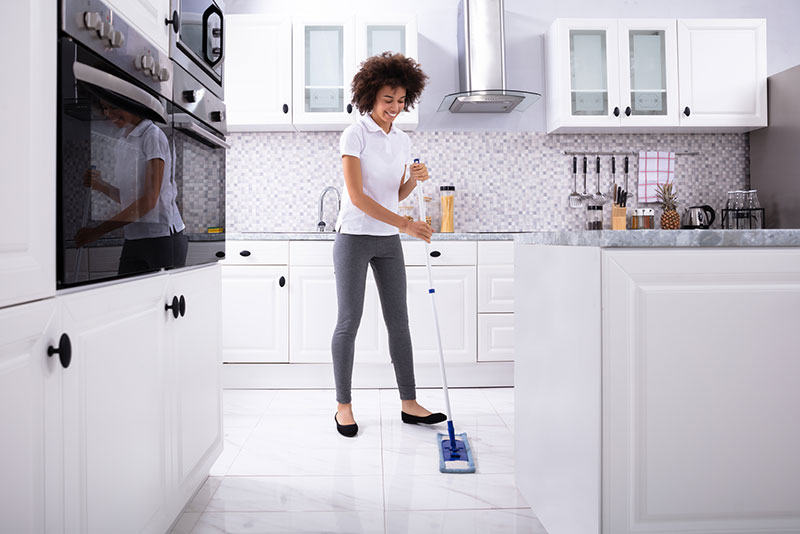 Post-holiday party cleaning
Cleaning for the holidays isn't just about the pre-holiday party cleaning. You've also got to factor in cleaning up after the holidays. Fortunately, we've got some handy hints for that too! Some of the key areas to focus on are:
Fridge

Dishwasher

Oven and

stove top

Bathrooms

Carpets

Holiday decorations
Your kitchen was probably a hub of activity during the holidays, so if you're wondering where to start with a post-holiday clean, look there. Once the leftovers have been finished, it's time to give your fridge a good cleaning. This will remove any spills and stains. Remove any expired food (most leftovers should be disposed of after about 4-5 days) and use a cleaning solution to wipe down doors and shelves.
Dishwashers also get more use during holidays. Check that the filter is clean of any debris and run a cleaning cycle with a homemade cleaning solution to keep the inside spotless and fresh.
The last major appliance to clean is the oven. If you cleaned it before the holidays, this should be an easy job! You can use vinegar and baking soda to clean the inside of your oven, and don't forget your stovetop too!
In your bathrooms, change the towels and clean the fixtures. Also do high-touch points like faucets, doorknobs, and the toilet handle.
If you've got pine needles on your carpet, you can use a lint roller to quickly and easily pick them up. Treat stains from accidental spills as quickly as possible to prevent them from setting and becoming harder to remove.
Finally, it's time to take down the decorations. Wrap string lights around a large piece of cardboard to prevent them from tangling. Old egg cartons make great storage containers for small tree ornaments. And give your garland a shake outside, or blow it with the cold setting of a hairdryer to remove any dust that gathered.
Final thoughts
Now you know how to clean for the holidays with our holiday cleaning hacks. If it all sounds like a lot of hard work, consider calling in the Pros instead! Our holiday cleaning service can take care of all the hard work, so you can relax with a glass of eggnog and prepare to welcome your guests to a home that's fresh, clean, and inviting.