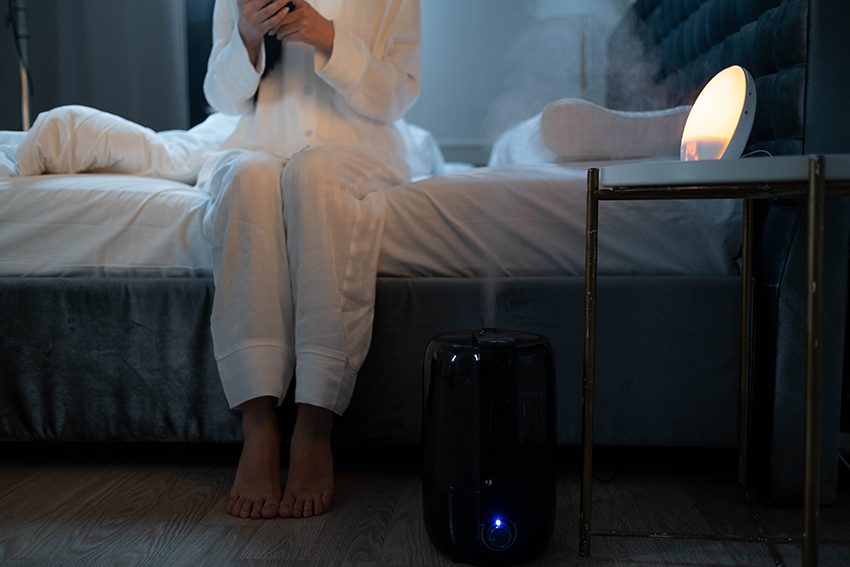 Humidifiers are great appliances if you live in a dry climate or suffer from
health conditions
such as dry skin, sore throat, coughs and colds. However in order to keep your humidifier running well, and protect yourself and your family from harmful bacteria, you need to clean your humidifier regularly. Our Pros know all about keeping appliances clean, and here share their tips for cleaning and maintaining humidifiers.
Why clean a humidifier
There are several reasons why you need to clean your humidifier as part of your regular routine. Firstly, most Americans live in hard water areas. This water contains minerals that can build up over time and damage the machine, making it less effective. Distilled water can extend the life of your humidifier because it contains fewer minerals.
Humidifiers are also perfect breeding grounds for bacteria and other pathogens. If you don't get rid of them with regular cleaning, you'll be breathing in a whole host of nasty microbes that can trigger asthma and allergy attacks, and cause respiratory infections. Long term exposure can even result in lung disease or scarring.
The good news is, it doesn't take a lot of effort to keep your humidifier clean and your air quality high.