Investing in a good air purifier is a great decision that will benefit both you and your pet. Air purifiers remove indoor pollutants that can cause allergic reactions and provoke long-term health issues, particularly respiratory problems.
Spores, pesticides, asbestos particles, and other dangerous substances frequently lurk in indoor spaces without us realizing it. These particles are invisible and are usually odorless, so it's unlikely to know when the air in your home is contaminated.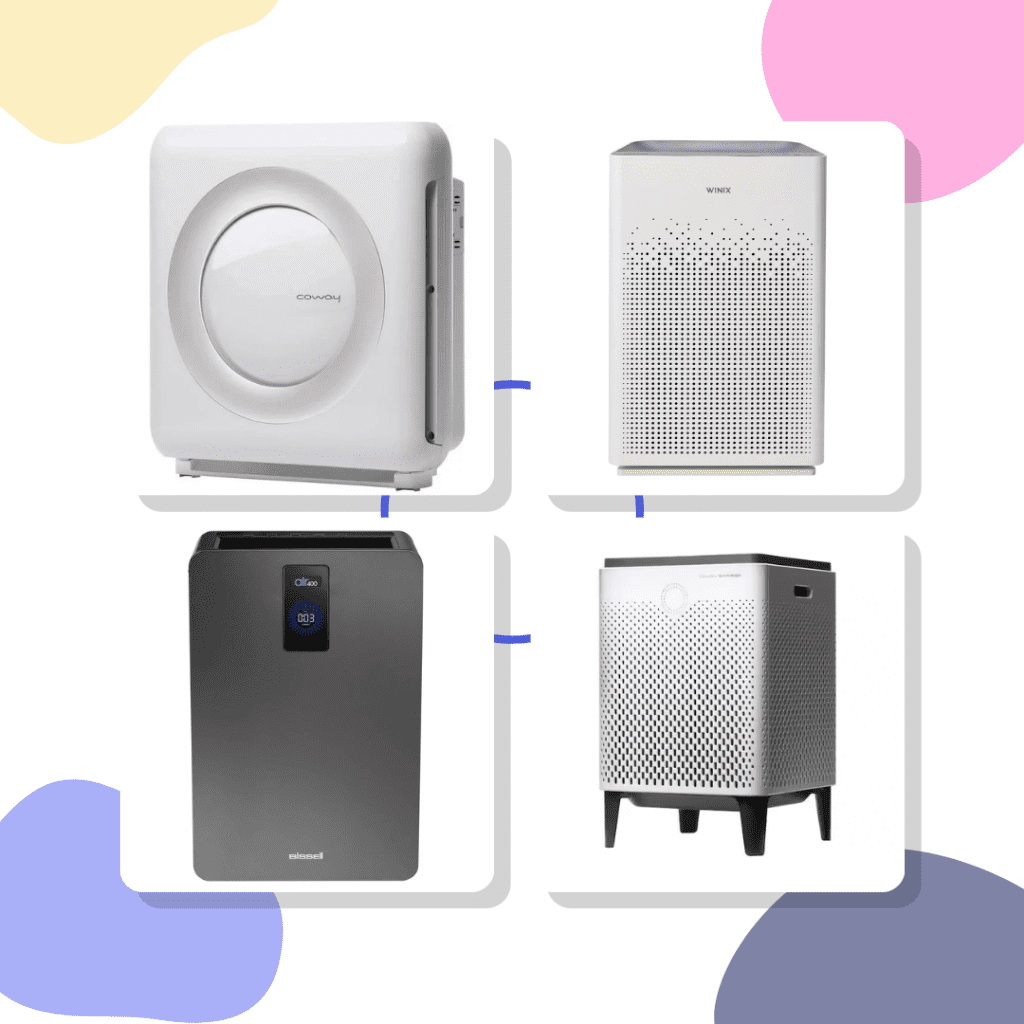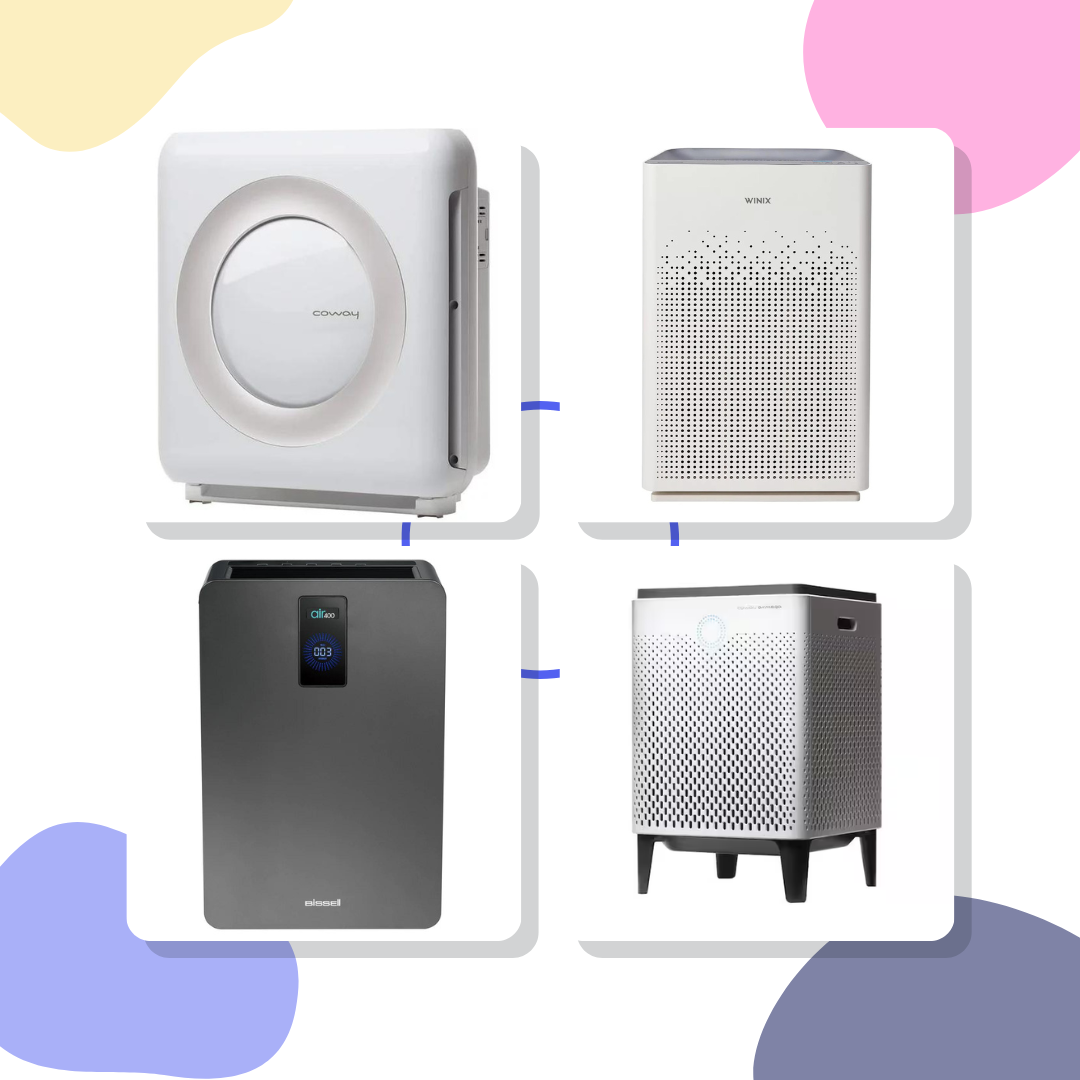 If you own pets, your exposure to pollutants and harmful toxins will increase, due to the hair, dust, dander, and dirt that they bring into your household daily. Purchasing an air purifier and cleaning your pet frequently can have huge benefits on the quality of air inside your home, preventing health issues and reducing the risk of allergic reactions.
Unbeknownst to many, some pets also suffer from allergies, so reducing their exposure to harmful substances can have major health benefits for them too.
All air purifiers recommended in this article are pet-friendly, but some will be better suited to certain situations than others. Be sure to read each review carefully to find out which air purifier will be the best fit for you and your furry friend.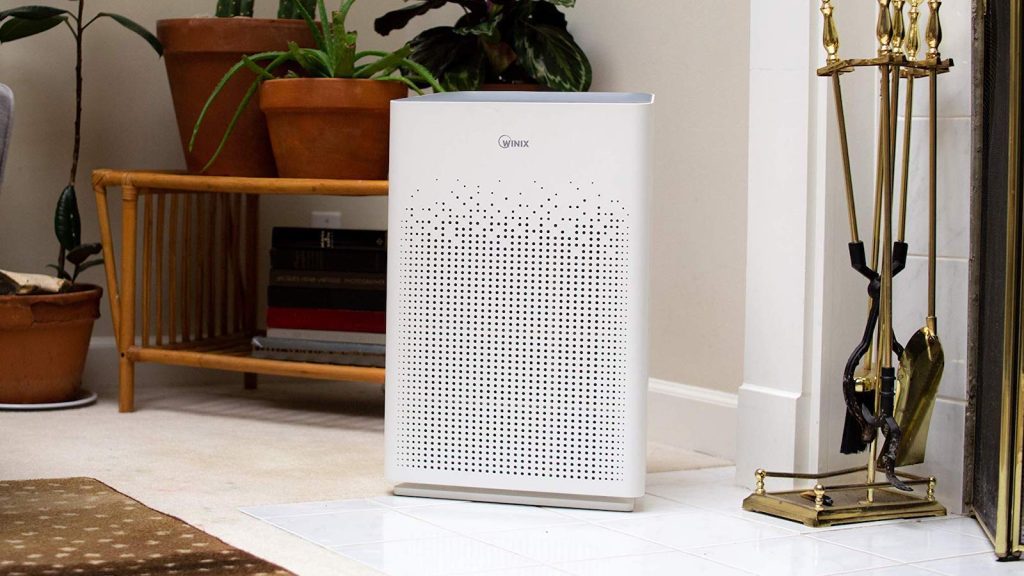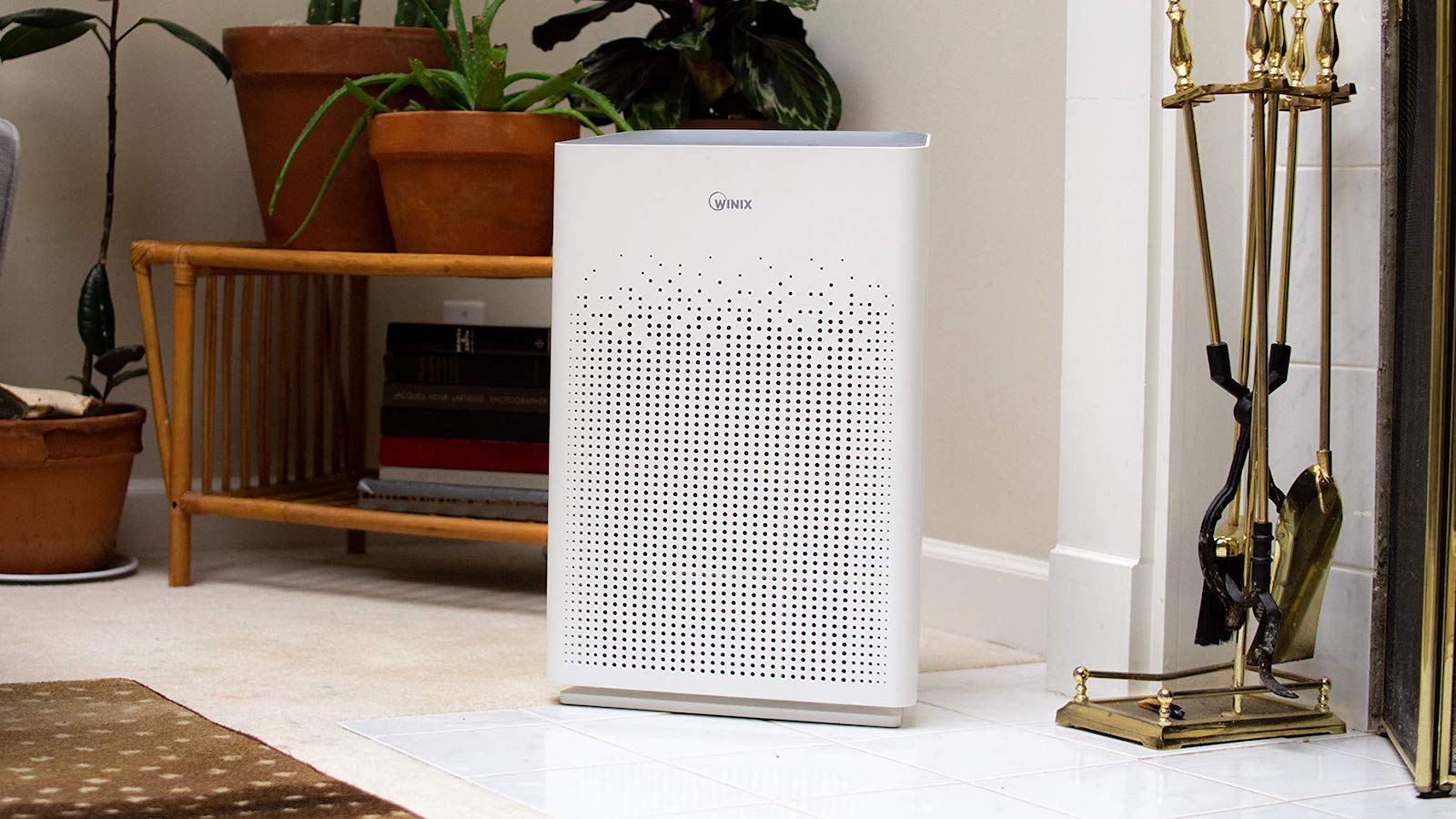 Best Overall: Winix AM90 4-Stage True Hepa Air Purifier
The Winix 4-Stage True HEPA Air Purifier is a neat, quiet, and multi-filtered air purifier that is one of the best overall air purifiers on the market.
Fitted with four layers of filtration and suitable for filtration replacements, it's one of the most effective air purifiers out there. This one is easy to use and even includes sensors that will monitor and alert you about changes in air quality.
This is a powerful and high-performing purifier that remains quiet even on its highest setting – so it's perfect for pets and owners who are sensitive to sound.
Considering the broader market, the Winix 4-Stage True HEPA Air Purifier is an affordable choice that offers a vast array of benefits. It will eliminate pesticides, toxins, smoke, pollen, pet hair, and dander with no issues and is priced on average at $160.
Why is this the best overall? Here's a list of pros:
Multi-filtered
Easy to use
Smart Sensors
Eliminates the smallest particles
Affordable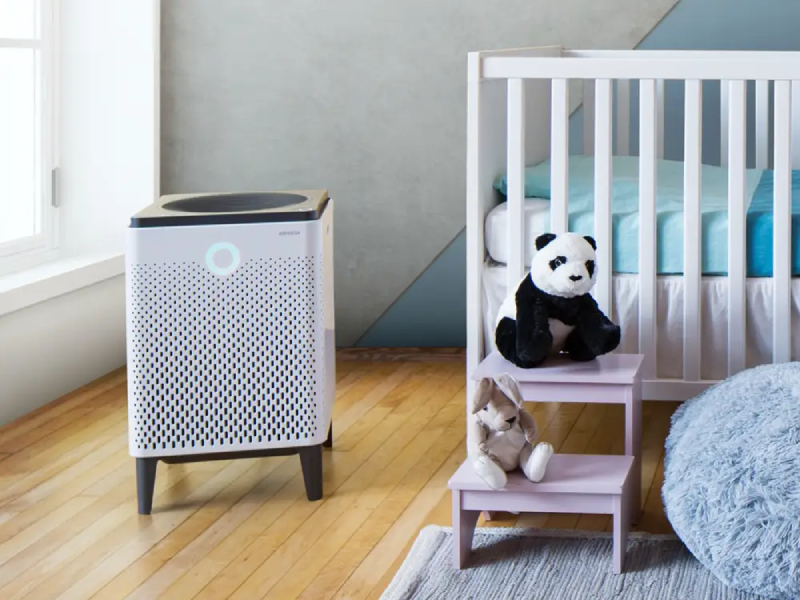 Best Air Purifier for Dog Hair: Coway Airmega 400S
The Coway Airmega 400S is a smart way to eliminate dog hair from your indoor spaces. This device is a strong air purifier that can be controlled from your phone and has the power to eliminate small particles from the floor.
Dogs are fantastic family members, but we all know they can smell! This air purifier helps to eliminate pet smells almost entirely and the HEPA filter attached will get rid of pet dander.
This purifier is compatible with your smartphone and can be controlled with an app, making it easy for you to monitor and regulate the quality of your indoor air even when you're not home.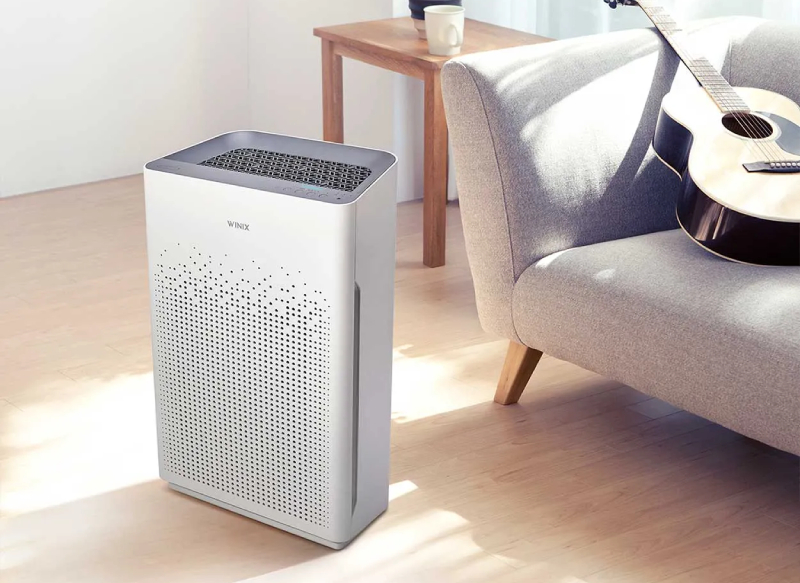 Best Air Purifier for Cat Hair: Winix Air Purifier Zero S
The Winix Air Purifier Zero S is one of the highest-rated air purifiers specifically for cat hair and we can see why!
This purifier has a 4-stage filtration process, allowing 99% of all odors, pesticides, and harmful substances to be removed entirely. This purifier works quickly and powerfully and covers a wide area, so mold, spores and the smell of litter trays are a thing of the past.
This purifier is very easy to use, with a motion touch panel attached. There are 5 different fan modes to choose from that always ensure clean air and do not negatively affect the environment.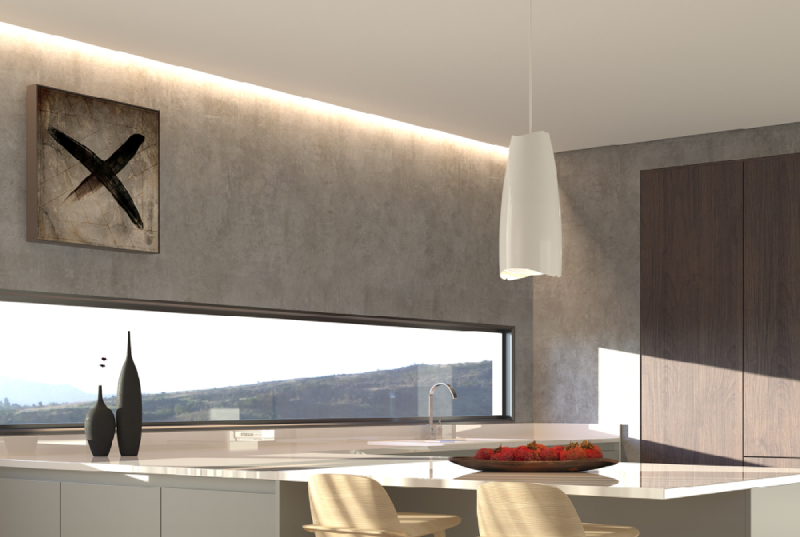 Best Purifier for Pet Odor: Airfree Lamp
If you have the luxury of a bigger budget, the Airfree Lamp is a great air purifier that masks as a ceiling lamp. It is subtle and elegantly designed, great for removing bad smells across numerous rooms and removing harmful particles from your indoor space.
This purifier is equipped with numerous filters and thermodynamic technology to ensure almost all toxins are removed. The structure can ensure that even the tiniest particles are eliminated, making it perfect for odor removal.
Not only does this purifier cleverly blend into the interior of your home but it's also completely silent, making it the perfect purifier for irritable pets or anyone sensitive to noise.
Why should you consider the Airfree Lamp? Here are just a handful of reasons:
Elegant design
A subtle way to use an air purifier
Silent
Multi-filtered
Thermodynamic technology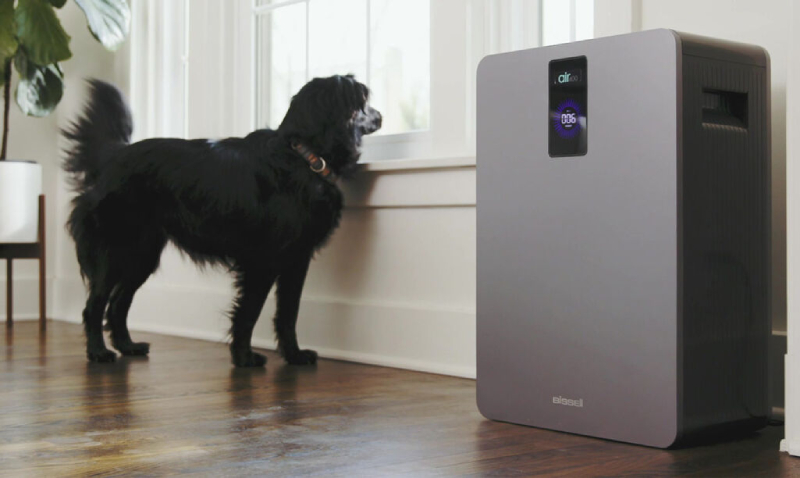 Best Purifier for Pet Hair and Dust: Bissell Air400
One of the worst things about owning furry friends is the hair that accumulates. The Bissell Air400 air purifier is one of the best purifiers to invest in if you have at least one malting pet. The 3-stage filtration system that comes with this air purifier not only eliminates the circulating hair and dust but also gets rid of odors by filtering the smaller particles. This purifier comes with numerous settings, so you can adapt the efficiency of the device depending on how much hair enters your home.
While this purifier covers a smaller area than others on the market, it's perfect for singular rooms and is ideal if you're specifically looking for dust and hair removal. If you position this purifier in one of your pet's favorite spaces, you're guaranteed to notice the difference in air quality.
Best Air Purifier for Pet Allergies and Asthma: Alen BreatheSmart 75i
If you suffer from pet allergies, asthma or other respiratory problems, chances are, you're more sensitive to poor air quality than the average Joe.
If you own a pet that sometimes triggers allergies, you're going to want to invest in a very good air purifier, which unfortunately often comes with a rather sizable price tag.
The Alen BreatheSmart 75i is one of the most efficient air purifiers on the market. It's an expensive choice but can provide all the benefits you'll need if you're prone to allergies.
This air purifier comes with an optional medical-grade HEPA air filter, which can eliminate dangerous particles that are only 0.1 microns small.
This device can be controlled via your smartphone or can regulate itself after monitoring changes to the air quality.
It was designed by NASA engineers, so it's a top-of-the-range model. It is the ultimate air purifier for pet parents, providing medical-grade filtration, eliminating the biggest and smallest particles from your spaces, and allowing for permanent clean air.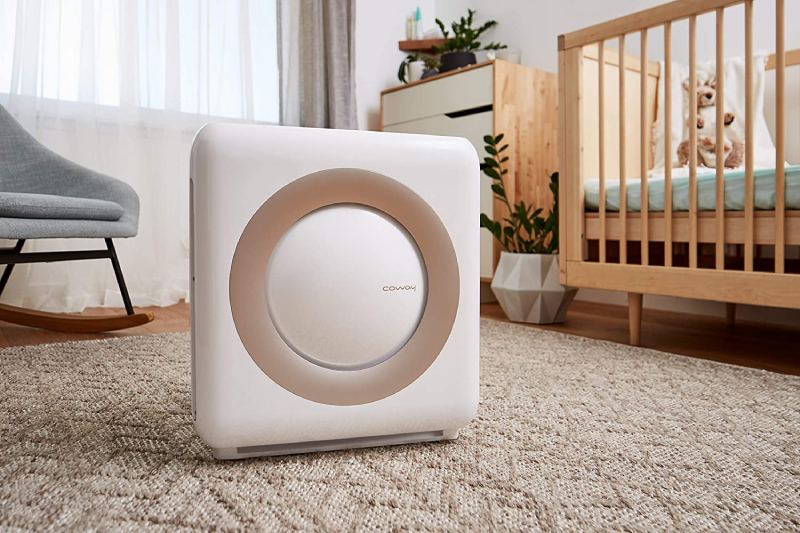 Best Large Room Air Purifier for Pets: Coway Mighty AP-1512HH
Many air purifiers will offer you great filtration benefits but may only cover a large area. Furthermore, some of the purifiers tailored to larger rooms can't offer the same thorough filtration process.
However, the Coway Mighty AP-1512HH is an anomaly. It's a powerful and effective purifier that covers a huge area thoroughly. It will remove tiny particles from entire floors and sometimes even entire houses depending on how big your house is.
Although this purifier is slightly pricier, you're covering a larger area and will not need to purchase more than one purifier to clean the air in your entire home simultaneously.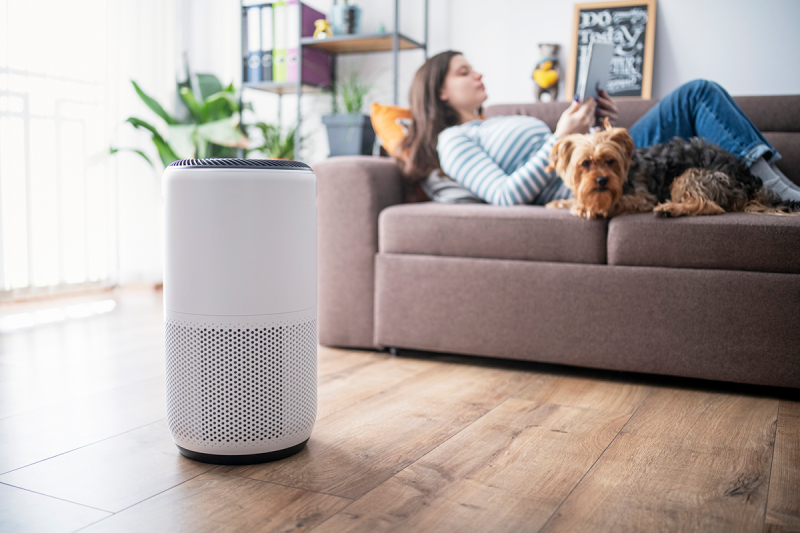 Best Air Purifier for Small Spaces: Instant HEPA Quiet
The main priority for anyone looking for a small-room air purifier is noise. When you're sleeping, studying, or relaxing in a small space, the noise can feel magnified. That's why the Instant HEPA Quiet air purifier is one of the best choices for small rooms.
It comes with all the filtration benefits you can think of, removing bacteria, mold, odor, pollen, dander, hair, and any other tiny harmful particle that may be on your list prioritizing thorough, yet small cleans. It's a silent, user-friendly air purifier that is perfect for making the air cleaner for pets in a cramped space.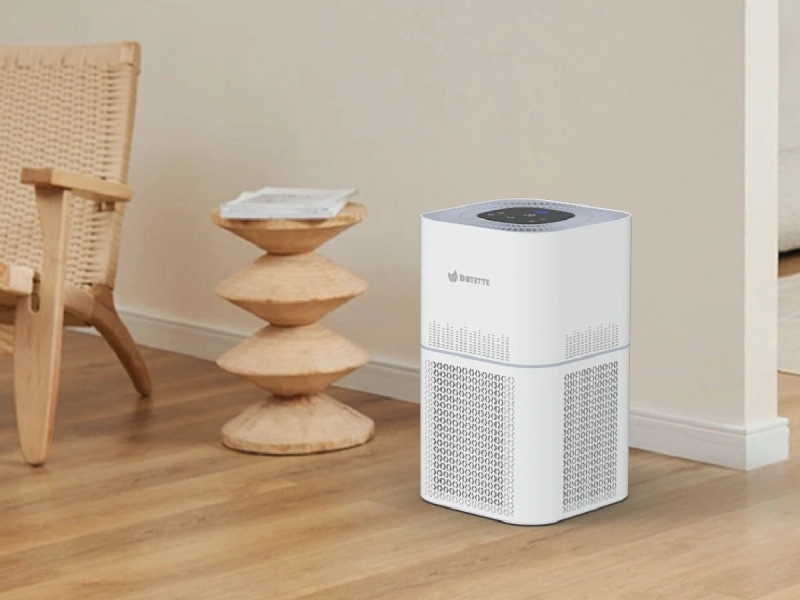 Best Budget Pick: Dayette HEPA Air Purifier
The Dayette HEPA air purifier is one of the best purifiers if not keen on splashing the cash. While this air purifier is not as powerful as the others on this list, it can still work in a very large area and comes in under $100!
This air purifier is fitted with a HEPA filter and adaptable settings, including an array of modes and speeds. It can also double up as a night light if you're looking for some additional LED or UV light in the room.
The Dayette purifier is small, quiet, and very affordable – you don't have to splurge to improve your air quality!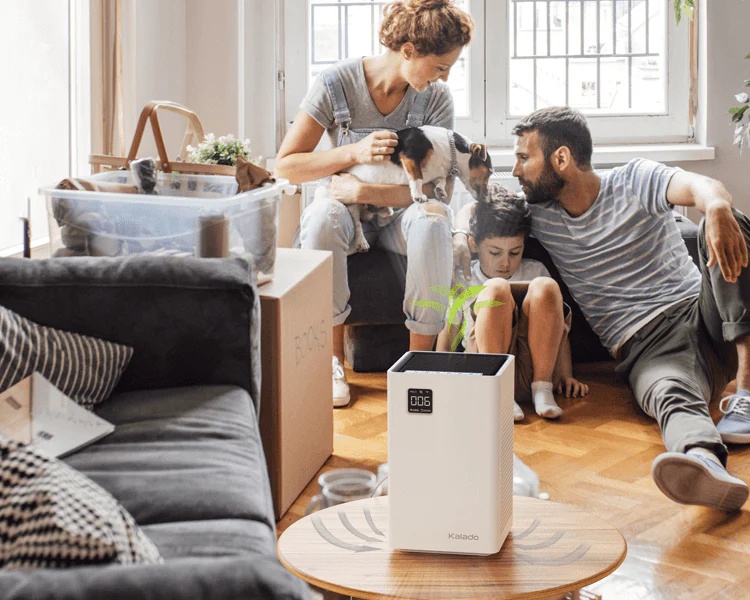 Best Smart Air Purifier for Pets: Kalado Air Purifier
The Kalado air purifier is one of the best all-rounded smart purifiers. It can cover a huge room, up to 1300 square feet and can be controlled via Alexa or the Osaio app – you can even turn it on in advance!
This purifier eliminates smoke, pollen, dust, pet dander and other allergy triggers. It is a powerful device, uses a very quiet noise and has numerous modes to choose from, depending on your setting.
What are the best things about the Kalado smart air purifier?
It can cover a large area
It is one of the easiest models to use
You can control it from your phone
You can turn it on and off even when you're not home
Highly effective in removing toxins
Comparing Expensive Models
| | | | | |
| --- | --- | --- | --- | --- |
| Name | HEPA filter | Coverage | Usability | Price |
| Alen BreathSmart 75i | Yes | Up to 1300 sqft | Very easy to use | $750 approx. |
| Bissell Air400 | Yes | Up to 432 sqft | Easy to use | $200 approx. |
| Coway Airmega 400S | Yes | Up to 1560 in 30 minutes | Easy to use | $630 approx. |
Comparing Budget Models
| | | | | |
| --- | --- | --- | --- | --- |
| Name | HEPA filter | Coverage | Usability | Price |
| Kalado | Yes | Up to 1300 sqft over 1 hour | Smart control | $100 approx. |
| Dayette | Yes | Up to 1290 sqft | Smart control | $115 approx. |
| Instant HEPA Quiet | Yes | Up to 1140 sqft over 1 hour | Automatic modes | $100 approx. |
FAQs
Do air purifiers work for pets?
Air purifiers can be very beneficial for eliminating pet dander, dust, and toxins. Those with a HEPA filter fitted will be particularly effective, removing particles only 0.3 microns small. If you're worried about your pet's health and the quality of your air, investing in the right air purifier will do wonders.
Do air purifiers pull pet hair in?
Air purifiers can suck pet hair and dander from the air. Some air purifiers are more effective than others in this aspect but to remove pet hair from the air, a HEPA filter is needed.
Do air purifiers reduce pet dander?
Good quality air purifiers can be highly effective in reducing pet dander from the surrounding air, so much so that anyone dealing with pet allergies can frequently stay in the same room as the pet without suffering badly from allergy symptoms.
Do air purifiers remove dog or cat hair?
Air purifiers can remove both dog and cat hair from the surrounding air; however, they cannot remove hair already lodged in carpets or soft furnishings.
Where is the best place to keep your air purifier?
Positioning your air purifier close to the source of indoor pollution is the most effective place to put the device. This will catch pollutants, hair, and dust before they have a chance to pollute the indoor area and prevent build-up of the harmful substances.
What to look for in an air purifier for pets
HEPA filters, CADR (clean air delivery rate), activated carbon filters, pre-filter, UV-light, sound levels, and coverage area are all among the factors you should consider when picking out an air purifier for your pet.