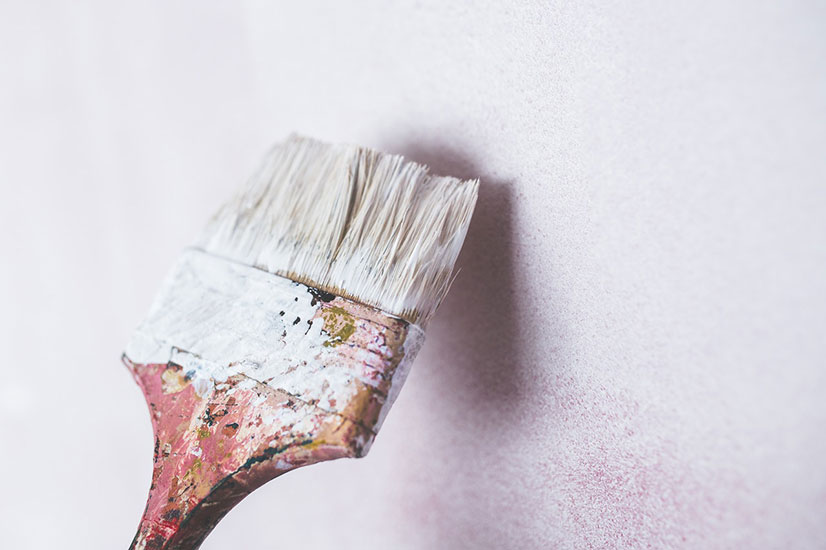 There are few things worse to see in clothes than paint stains. Whether your kids came home from school doused in acrylic, or you accidentally brushed up against a freshly painted wall, knowing how to get paint out of your clothes can save your favorite outfit — without the cost of dry cleaning.
Before you start painting
Prevention is better than cure, so if you are working with paint, it's always a good idea to take a few simple precautions. These steps will help you avoid getting paint where you don't want it to be, and make cleaning up much easier.
Whatever painting you're doing, from home renovations to following along with Bob Ross, it's best to assume some paint will end up where it's not supposed to be. Wearing old clothes that you don't mind getting stained will save a lot of effort later. If you're doing a lot of painting, consider investing in some painter's overalls, or repurpose an old shirt.
Keep cleaning solution and rags handy
Check the type of paint you're using, and look for the best cleaner to lift it immediately. Water based paints can be treated with fresh water or isopropyl alcohol. For oil based paints, you'll need dish soap, rubbing alcohol, or the recommended solvent. Check the manufacturer's instructions on the paint can, but remember to test an inconspicuous area of your clothing first, because most paint thinners aren't designed for use on fabric.